New Mexico Skete Named Monastery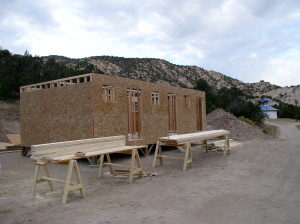 With the blessing of His Beatitude, Metropolitan Jonah, the Saint Michael Skete here has been designated a monastery.
The skete was founded in 1993 and is currently under the direction of the Priestmonk John [Anderson].
The monastery is currently expanding its facilities with the building of a 16 x 30 ft. dormitory for future monks and long term guests. The priestmonk John anticipates the new dormitory to be finished in a few weeks.
In addition to the new buildings, the Monastery is growing in its monastic ranks with a new novice clothed on the Feast of the Exaltation of the Cross.
The Monastery can be contacted by email at .(JavaScript must be enabled to view this email address).