16th All-American Council opens Monday evening, October 31; Ancient Faith Radio to broadcast plenary session podcasts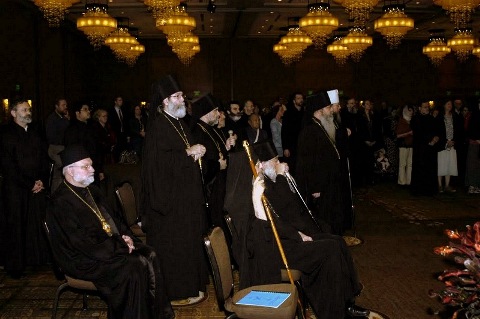 The formal opening of the 16th All-American Council of the Orthodox Church in America is taking place on Monday evening, October 31, 2011 at the Hyatt Regency Hotel here.

In preparation for over two years, the All-American Council is composed of the Church's hierarchs, clergy and lay delegates from parishes, seminaries, and monastic communities, and observers. It is the highest legislative body of the Orthodox Church in America.

In partnership with Ancient Faith Radio [AFR], plenary sessions will be podcast at https://www.ancientfaith.com/specials/oca_aac16 according to the following schedule. The site can be accessed on the OCA web site.

Monday evening, October 31 — Plenary Session I
Tuesday, November 1 — Plenary Sessions II and III regarding Parish Development
Wednesday, November 2 — Plenary Sessions IV and V regarding Parish Development
Thursday, November 3 — Plenary Sessions VI and VII

According to AFR's John Maddex, podcasts will be available approximately one hour after each session ends.