Bulgarian Diocese Nominates Episcopal Candidate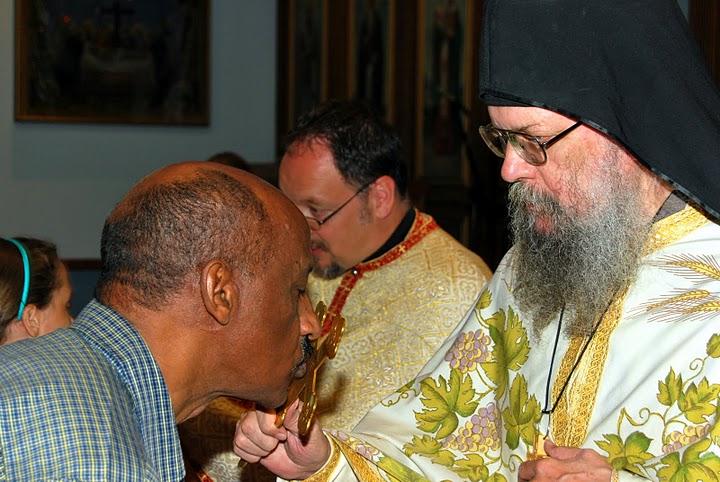 Archimandrite Alexander Golitzin was nominated as the candidate for Bishop of Toledo and the Bulgarian Diocese at the diocese's Fifth Congress-Sobor here Saturday, June 9, 2011.
Last June, the Bulgarian Diocese initiated its search for a candidate to take on the ministry of diocesan bishop. At the close of the first phase of the search, the diocesan Episcopal Search Committee reviewed the names of 22 possible candidates. After thorough review and discussion, the list was reduced to six names.
All six men were contacted and their suitability as candidates was further reviewed. Through this process, the Search Committee arrived at the two candidates presented to the Fifth Congress-Sobor — Father Golitzin and Archpriest Paul Gassios.
A native of Saint Innocent Church, Tarzana, CA, Father Alexander Golitzin received a BA in English from UC Berkeley and an M. Div. from Saint Vladimir's Seminary. He spent seven years pursuing doctoral studies at Oxford University in England under His Eminence, Metropolitan Kallistos [Ware]. During this time, he also spent two years in Greece, including one year at Simonos Petras Monastery on Mount Athos.
After receiving his D.Phil. in 1980, Father Alexander returned to the US, where he was ordained to the diaconate in January 1982 and to the priesthood two years later. In 1986, he was tonsured to monastic orders. He served OCA missions in northern California and headed the Diocese of the West's mission committee. In 1989, he took a teaching position at Milwaukee's Marquette University in the Theology Department, a position which he holds today.
"We are very happy to reach the point of selecting our episcopal nominee, but we are aware that the process is not yet over," noted Episcopal Search Coordinator, Archpriest Andrew Jarmus. "Father Alexander's name will now be formally presented to the Holy Synod of Bishops. The Holy Synod will initiate its own review procedure and, God willing, this will result in Father's canonical election as bishop of our diocese. Once we reach that point, we will be able to issue information concerning Father Alexander's episcopal consecration and installation."
Hosted by St. Nicholas Orthodox Church here, the Congress-Sobor was preceded a day earlier by the diocese's 48th annual Conference. Both events were presided over by His Grace, Bishop Melchisedek of Pittsburgh and Western Pennsylvania, Locum tenens of the Bulgarian Diocese
The Bulgarian Diocese includes 19 parishes and missions and one monastery.