Clergy photos to be updated on OCA web site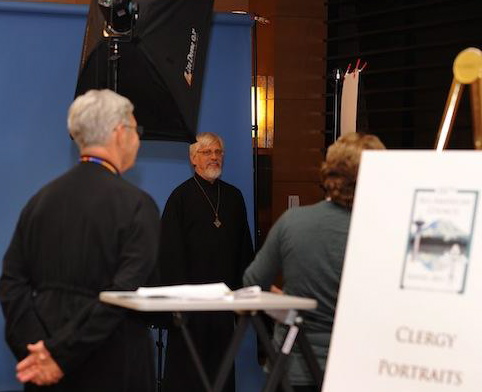 Members of the Orthodox Church in America's web team will soon update individual portraits of clergy taken by Susie Hamidi, a professional photographer [www.susiehamidi.com], during the 16th All-American Council in November 2011.

"Ms. Hamidi was contracted to set up a photography portraits booth outside the main meeting rooms in the Bellevue, WA Hyatt Regency Hotel throughout the Council," said Archpriest Eric G. Tosi, OCA Secretary. "Clergy were encouraged to stop by to have their official portraits taken."

Clergy may view their portraits and, if they wish, order copies at www.pictage.com/client/event.do?event=1157232.

"Clergy who order soon will get a discount, as she's running a special two-for-one prints for the first month," Father Eric added. "Photos may be edited, mounted, framed, or used to create a card; bulk photos available as well as a selection of sizes."

The updated photos will appear at oca.org/clergy.