Holy Synod of Bishops approves two new policies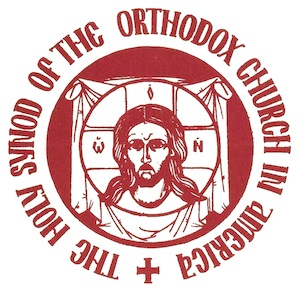 At their Spring Session held April 17-20, 2018, the members of the Holy Synod of Bishops of the Orthodox Church in America approved two new policies—a Gifts and Bequest Policy and a Vendor Relationship Policy.
"These policies were endorsed by the Metropolitan Council at its Spring 2018 meeting after vetting by the Legal and Finance Committee," said OCA Secretary, Archpriest Eric G. Tosi.
The new policy regarding gifts and bequests, according to Father Eric, "provides the guidelines and conditions in which donations to the Church will be accepted. The policy recommends that dioceses and parishes review the policies for their own adoption of a similar policy. The policy ensures compliance with and conditions of federal non-profit legal and financial standards."
The second policy concerning vendor relationship outlines the conditions and issues for non-profit organizations and the manner in which they relate to for-profit corporations.
"This policy ensures that the Church is in compliance with federal non-profit laws," Father Eric explained. "The new policies form an addendum to the Best Practice Policies followed by the Orthodox Church in America since 2008."
Questions and other enquiries may be addressed to Father Eric at .(JavaScript must be enabled to view this email address) and the OCA's General Counsel, Judge E. R. Lanier, at .(JavaScript must be enabled to view this email address).