Holy Synod of Bishops' Spring Session opens March 29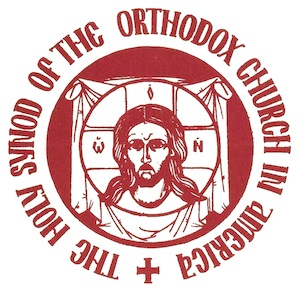 The Spring Session of the Holy Synod of Bishops of the Orthodox Church in America will be held at the Chancery here from Tuesday, March 29 through Friday, April 1, 2016.

According to Archpriest Eric G. Tosi, OCA Secretary, His Beatitude, Metropolitan Tikhon will open the meeting with his address. Reports from the Sexual Misconduct Policy Advisory Committee [SMPAC], the Board of Theological Education, and the Pension Board will follow. Reports also will be offered by the OCA Chancellor, Secretary and Treasurer; the Director of External Affairs; the OCA General Counsel; and representatives of the Church's boards, departments, commissions and other offices.

Synod members will offer reports on their respective dioceses and review recommendations for Synodal clergy awards. Additional items on the agenda, added Father Eric, include the status of the election of a bishop for the Diocese of the South and a review of the work of the Holy Synod's Standing Committee on Canonical Procedures, established one year ago to provide general procedural standards for use and application in Church Courts. See related story.

On Thursday evening, March 31, graduating OCA students from Saint Tikhon's Seminary, South Canaan, PA and Saint Vladimir's Seminary, Yonkers, NY will meet with the hierarchs.

In related news, members of the OCA Board of Theological Education and SMPAC will meet on Monday, March 28.