IN THE NEWS: Wisconsin, California, PA, Finland
Kenosha, WI: A joint ministry, from South Carolina to Wisconsin!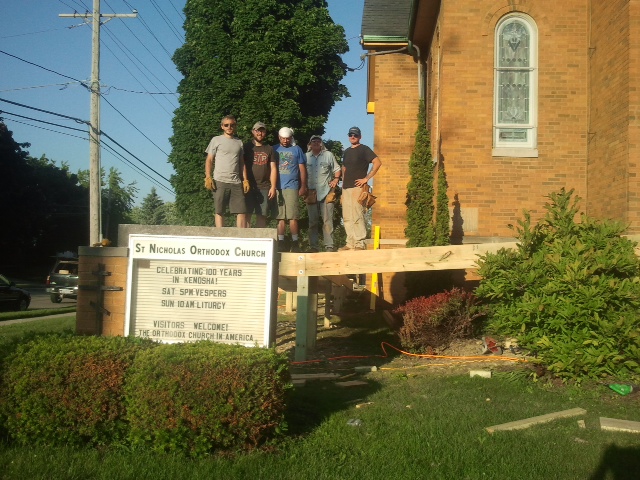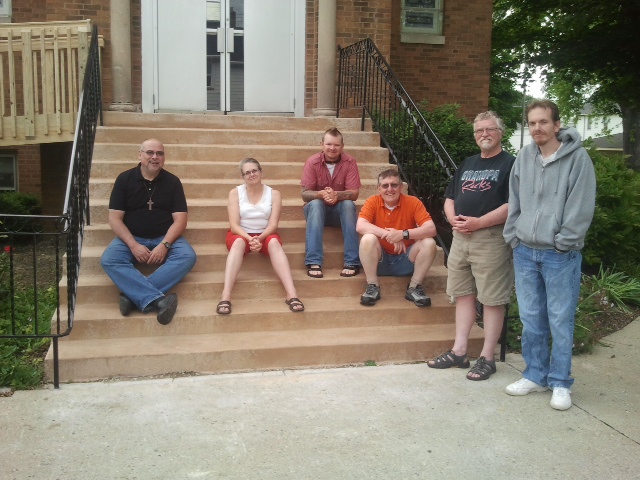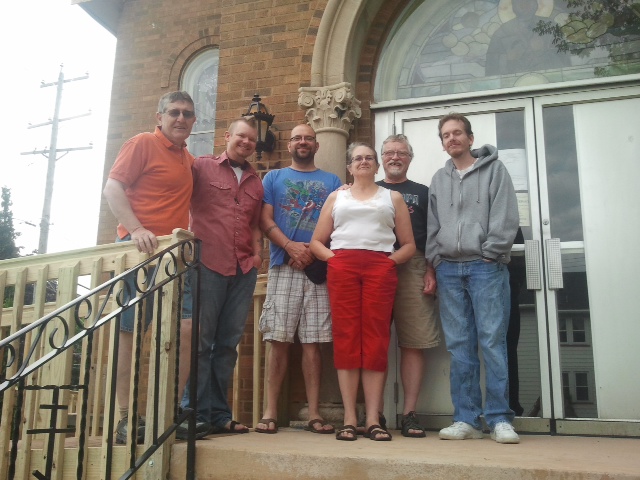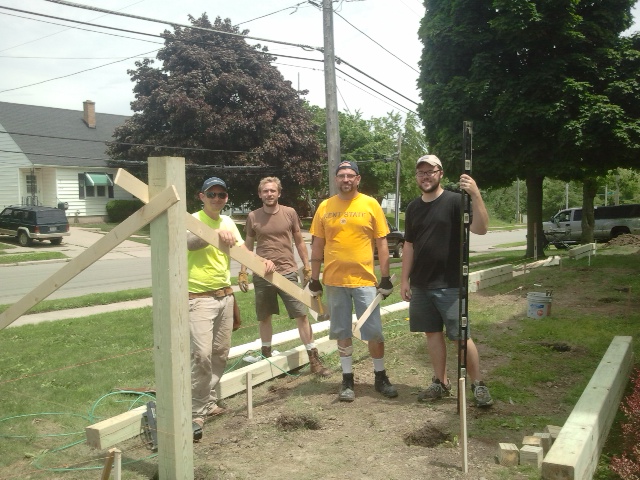 Recently, a team of parishioners from the Nativity of the Theotokos Church, Charlotte, NC, made the 825-mile trek to Kenosha, WI, where they helped build an entrance ramp at Saint Nicholas Church.

"At the invitation of Charlotte's Father Bill Mills, Sam Salloum and I started a conversation in March 2014 about a project that would make Saint Nicholas Church handicapped accessible," said Kenosha's Father Stephen Hrycyniak. "A team of five agreed to come to Kenosha and offer a week of their time to build a 100 foot ramp if our parishioners could come up with the cost of materials. I approached our council and parishioners; everyone was largely supportive and generously donated toward the project."

The "Charlotte Five" arrived in Kenosha on Sunday, June 29, and within a week, the parish boasted a beautifully constructed ramp.
"Our parish in Charlotte is blessed with a young group of parishioners who are knowledgeable and handy when it comes to construction and property maintenance," said Sam. "After taking care of our property for years, it was time to share our talents and skills to serve those who are in need of them, so decided to offer our labor as a gift to Saint Nicholas parish in Kenosha.

"None of us knew where Kenosha was," Sam added. "On the Sunday we left, Father Bill told us not to worry—faith was our strength. Father Stephen and his parishioners took us in and loved us as their own. We pray that the handicap ramp is not only the physical means to enter the nave, but also to be the narrow road that leads to our Father's Kingdom."

"The ramp will meet the needs of our less mobile and differently-abled members and guests for years to come," said Father Stephen. "It stands as an 'icon' of sorts that speaks powerfully that all are welcome at Saint Nicholas—and to the love and exemplary stewardship of the 'Charlotte Five' who made it possible!"
Pittsburgh, PA: FOCUS North America opens free health center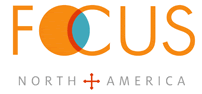 FOCUS North America recently opened the FOCUS Pittsburgh Free Health Center to provide free, quality physical and mental health care and pharmaceutical and lab services to uninsured individuals.
The Center is the first, fully-accredited Orthodox Christian health center in the US. And FOCUS hopes that it will be just the first of many.
Patients are seen by Orthodox Christian physicians and health care providers who volunteer their time. The Center specifically targets and serves people who fall through the gaps in today's health care system, those who do not qualify for government assistance, and those who do not have employer-sponsored health insurance.
Using this model, FOCUS hopes to launch more health centers in areas where Orthodox Christian physicians are available to donate their time and skills to serve the uninsured and working poor. Medical malpractice liability protection under the FOCUS model is provided by the federal government and the Federal Tort Claims Act for free to any physician or medical staffer serving at a FOCUS clinic. Physicians interested in learning more should contact FOCUS at .(JavaScript must be enabled to view this email address) or 866-267-3083.
FOCUS North America is a national movement of Orthodox Christians, united in faith and joined by a desire to provide action-oriented and sustainable solutions to poverty in communities across America. FOCUS has operations and youth volunteer experiences in more than 25 cities in the US. To learn more or to donate, visit www.focusnorthamerica.org or visit FOCUS on Facebook and Twitter.
Manton, CA: "Those Beautiful Candles!"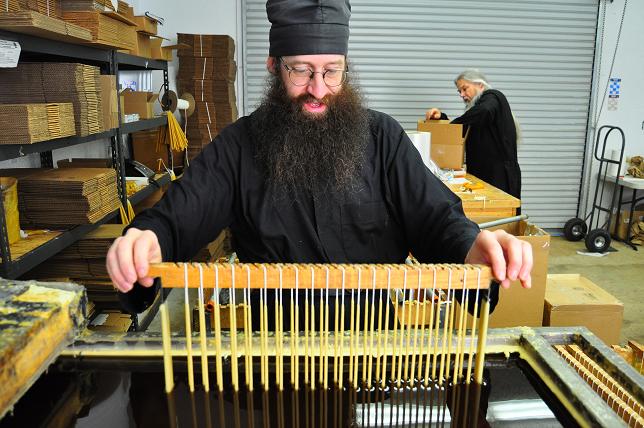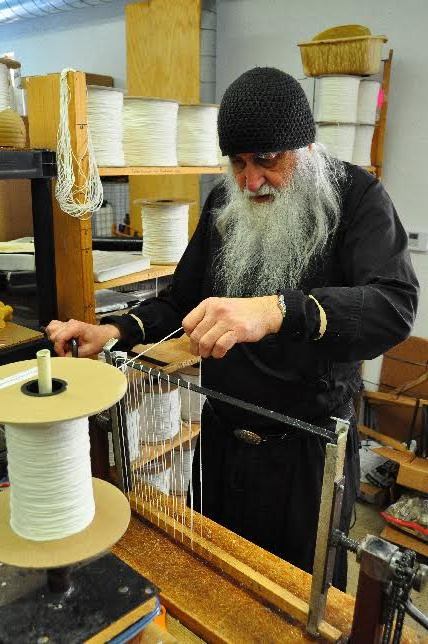 One afternoon in March, Father Sergiy, an Orthodox priest from Gagauzia, was introducing Father Cosmas of the Monastery of Saint John, Manton, CA, to Abbess Ermogena of the Nativity of the Holy Virgin Monastery, in Aleksandrovka, Ukraine.
"He's an Orthodox monk from America," explained Father Sergiy.
Mother Ermogena's eyes widened. "There are Orthodox Christians in America?" she asked. "And monks?"
"Yes," replied Father Sergiy. "He doesn't speak Russian, though. But he does speak Gagauz."
This surprised Mother Ermogena even more. "An American Orthodox monk who speaks Gagauz?" she said in amazement!
"That's right," said Father Cosmas in Gagauz, "and in fact, I wrote a letter to you two years ago in your language, in Gagauz."
Mother Ermogena's eyes widened even more.
"And along with the letter I sent a package of gifts from our monastery, the Monastery of Saint John, to your monastery. There was a CD of our monastery's choir, some honey that our bees produced, and some candles we made…"
"Oh!" she exclaimed. "You are the one who sent those beautiful candles!"
She went on to say that her monastery made candles, too, but that they weren't as beautiful as the candles from the Monastery of Saint John. Would Father Cosmas be willing to visit their candle factory, along with the nun who was in charge of it, and make some suggestions?
And so later that evening they did just that, and afterwards Father Cosmas wrote a little list of suggestions in her language about improvements they could make. And when he returned to the US, with the blessing of Father Innocent, a photographer went out to the candle factory and documented the steps of the candlemaking process that could help their sisters in Christ in Ukraine.
—Monk Cosmas [Shartz], Monastery of Saint John of Shanghai and San Francisco, Manton, CA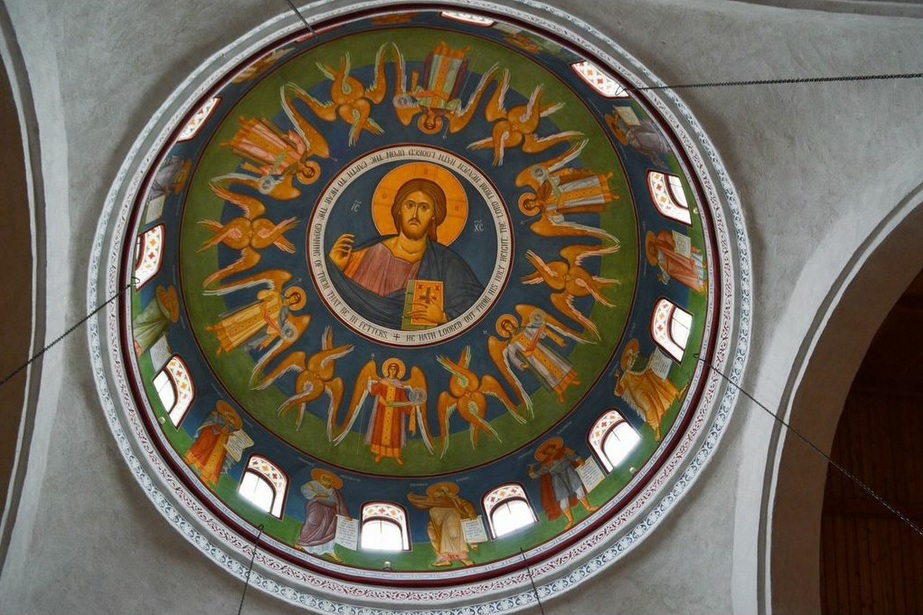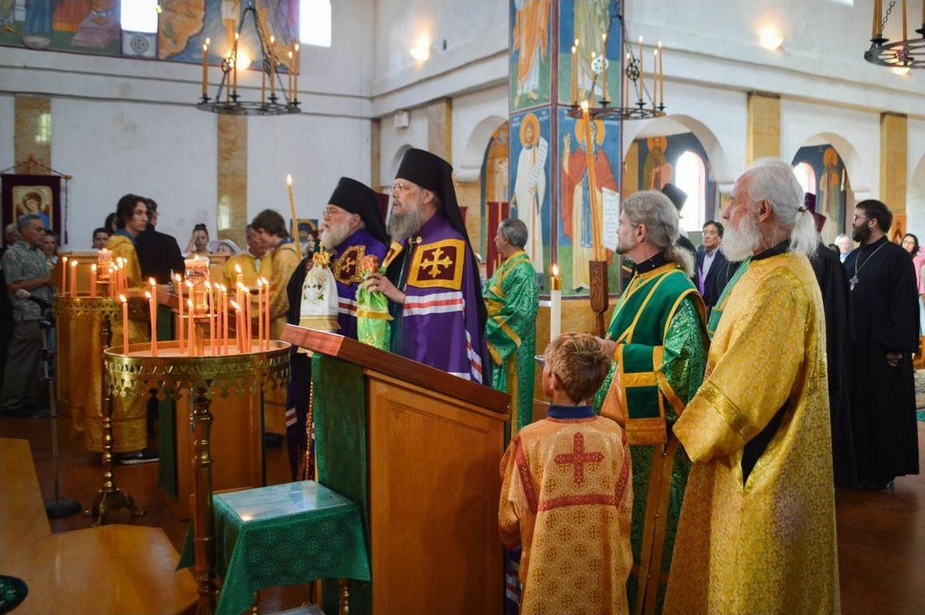 Santa Rosa, CA: Celebrating the Feast of St. Seraphim of Sarov
On Saturday, July 19, 2014, Father Lawrence Margitich and the clergy and faithful of Saint Seraphim Church celebrated their summer patronal feast day. His Eminence, Archbishop Benjamin of San Francisco and the West welcomed His Grace, Bishop Alexander of Toledo and the Bulgarian Diocese at the celebration. The parish recently marked the completion of magnificent frescoes in the dome of the temple.
South Canaan, PA: 2014 Tikhonaire now available on-line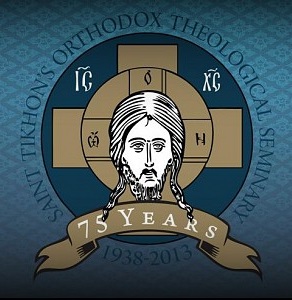 The 2014 edition of the Tikhonaire—the yearbook of Saint Tikhon's Seminary, South Canaan, PA—is now available on-line. The edition includes a variety of stories donated to Saint Tikhon's Historical Initiative, which seeks to preserve stories regarding the life and history of the seminary for future generations. Access the Tikhonaire Digital Archive at https://stots.edu/tikhonaire.html. The seminary community extends its gratitude to all those who have generously sponsored Tikhonaire throughout its history, as well as those who undertook the monumental task of formatting, digitizing and compressing each volume for on-line publication. Printed copies of the 2014 Tikhonaire still are available for purchase on-line through Saint Tikhon's Monastery Bookstore at http://www.stspress.com.
Helsinki, Finland: New book on icons a "first"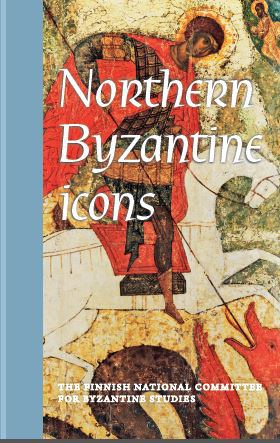 In May 2014, the Finnish National Committee for Byzantine Studies published a new book titled Northern Byzantine Icons. The full-color volume traces the development of Orthodox Christian iconography in northern Europe and beyond; as such, it is the "first" of its kind.

According to Maritta Pitkänen, Phil. Lis., the book sheds new light on an iconographic tradition that has often been overlooked in the predominantly western-influenced Finland of today. The tradition of holy images that developed in Byzantium in the early Middle Ages spread northward in the course of the centuries, along with Christianity itself, reaching Kyiv, Novgorod, Karelia, Finland, and even Alaska.
Included is an article about Saint Herman of Alaska, one of the original eight missionaries to arrived in Kodiak, AK in 1794, written by committee member Dr. Matti Haltia. Saint Herman was a monk of the Valaam Monastery on Lake Ladoga in Karelia.
The volume may be ordered on-line at http://northernbyzantineicon.wordpress.com.