Metropolitan Tikhon accepts Ecumenical Patriarch Bartholomew's invitation to serve at Sunday of Orthodoxy Liturgy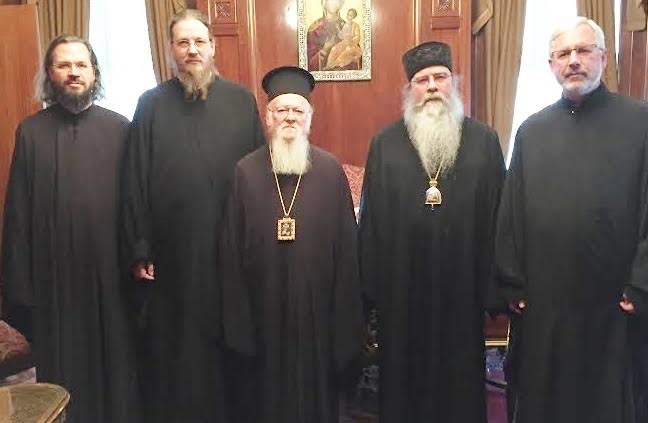 His Beatitude, Metropolitan Tikhon has accepted an invitation from His All-Holiness, Ecumenical Patriarch Bartholomew of Constantinople to concelebrate the Divine Liturgy of the Sunday of Orthodoxy at the Patriarchal Church of Saint George in Istanbul's Phanar district on March 20, 2016. Also concelebrating with the Ecumenical Patriarch will be the members of the Sacred and Holy Synod of the Patriarchate of Constantinople.

While preparing for his departure for Istanbul, Metropolitan Tikhon expressed feelings of joy in anticipation of the celebration.

"The path toward Orthodox unity in mission and witness that has been taken in the United States by the Assembly of Canonical Orthodox Bishops of the USA will bear fruit at the forthcoming Great and Holy Synod on the island of Crete in June 2016," said Metropolitan Tikhon. "The core commitment of the Orthodox Church in America to Orthodox unity is unwavering. For us, the concelebration with Ecumenical Patriarch Bartholomew on the Sunday of Orthodoxy is an expression of this commitment and an affirmation of this vision."

Metropolitan Tikhon is being accompanied by Archpriest John Jillions, OCA Chancellor.