Metropolitan Tikhon celebrates first Liturgy at St. Sergius Chapel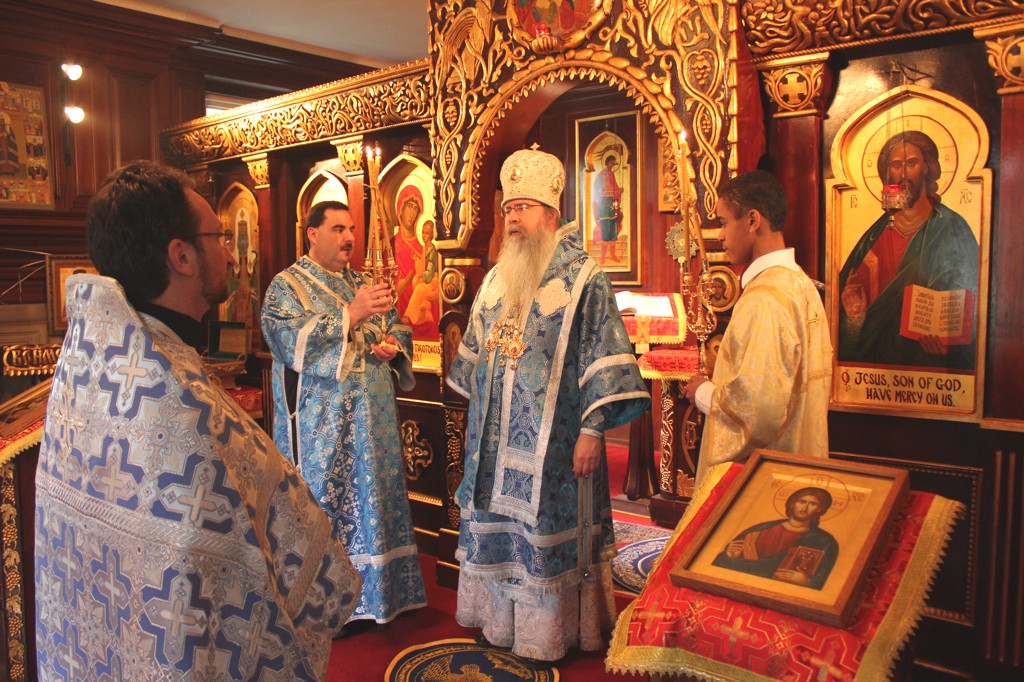 On Sunday, November 25, 2012, His Beatitude, Metropolitan Tikhon, celebrated the Divine Liturgy at Saint Sergius Chapel at the Chancery here for the first time since his election as Primate of the Orthodox Church in America.

Concelebrating with Metropolitan Tikhon were Archpriest Eric G. Tosi, OCA Secretary, and Protodeacon Joseph Matusiak.

At the conclusion of the Liturgy, Metropolitan Tikhon offered thanks to the chapel community faithful, for their warm welcome and gracious hospitality and thanked members of the Chancery staff for their hard work during this time of transition.

Metropolitan Tikhon is looking forward to spending his first full week at the Chancery offices and settling into his new residence.

A photo gallery may be accessed on the OCA web site and OCA Facebook page.