Metropolitan Tikhon opens Holy Synod Spring Session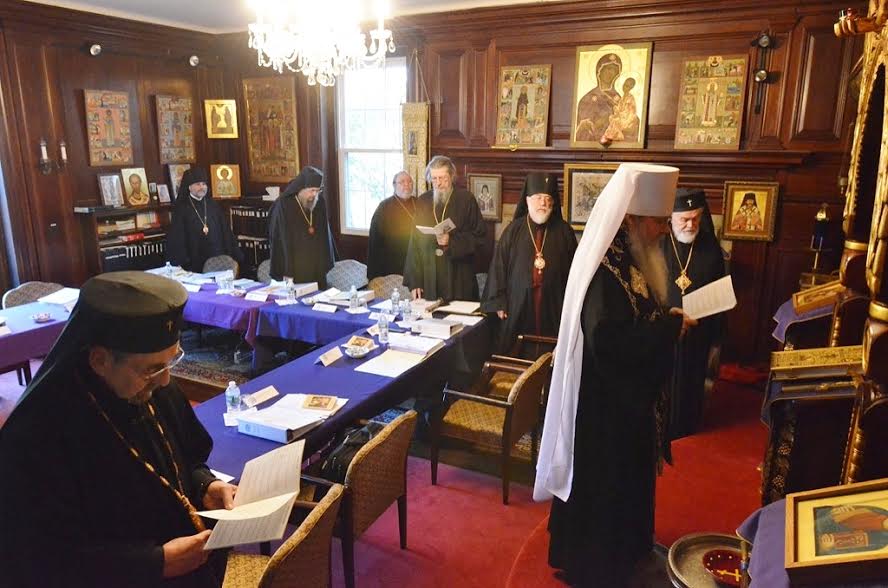 His Beatitude, Metropolitan Tikhon, opened the Spring Session of the Holy Synod of Bishops of the Orthodox Church in America with the celebration of a Service of Prayer in the Chancery's Saint Sergius of Radonezh Chapel here on Tuesday morning, March 29, 2016.

Metropolitan Tikhon welcomed the members of the Holy Synod prior to delivering his address. Reports from the [SMPAC], the Board of Theological Education, and the Pension Board also will be offered during plenary sessions, as will reports by the OCA Chancellor, Archpriest John Jillions; Secretary, Archpriest Eric G. Tosi; Treasurer, Melanie Ringa; the Director of External Affairs, Protopresbyter Leonid Kishkovsky; and others.

The Spring Session will conclude on Friday, April 1.
A photo gallery can be viewed on the OCA web site and Facebook page.