Metropolitan Tikhon sends messages of concern to ailing Antiochian Patriarch Ignatius, Metropolitan Philip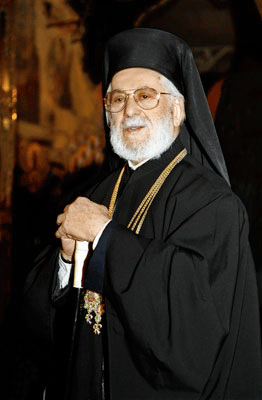 On Tuesday, December 4, 2012, His Beatitude, Metropolitan Tikhon, sent a message of concern to His Beatitude, Patriarch Ignatius IV of Antioch and All the East, assuring him of prayers on behalf of the Holy Synod of Bishops, clergy and faithful of the Orthodox Church in America.

Earlier the same day, a briefing released by Archpriest George Kevorkian, Chancellor of the Antiochian Orthodox Christian Archdiocese of North America, included a request for prayers on behalf of Patriarch Ignatius, who had been admitted to a Beirut hospital on Monday after suffering a stroke. [See related story.]

The text of Metropolitan Tikhon's message to Patriarch Ignatius reads as follows.

"I write with deep concern on behalf of the Holy Synod of Bishops, the clergy and the faithful of the Orthodox Church in America, upon learning this morning that Your Beatitude had suffered a stroke and had been admitted to Saint George Hospital in Beirut.

"For decades, Your Beatitude's leadership and archpastoral ministry have not only fulfilled the vision of your predecessors, in the image of our Father among the Saints Ignatius, but have offered to hierarchs, clergy and faithful alike an example of a truly good and loving shepherd, ever-willing to forsake all for that portion of the Flock entrusted to your care. Please be assured, dear brother and concelebrant, of our prayers for your full recovery, especially at this critical time in the life of the most esteemed Patriarchate of Antioch.
"May He Who is the Healer and Physician of our bodies and souls be with Your Beatitude now and in the days to come, and may our prayers, offered on your behalf, be pleasing to our Lord and Saviour."

Metropolitan Tikhon sent a similar message to His Eminence, Metropolitan Philip of the Antiochian Archdiocese.