The Orthodox Church in America's Pension Board held its quarterly meeting at the Chancery, Syosset, NY, on Tuesday, September 23, 2014. Mrs. Ann Marie Mecera submitted her resignation from the Board due to personal reasons and was thanked by the Board for her years of service. Mr. Theodore Bazil, the lay alternate elected at the 17th All-American Council, was welcomed as the replacement member of the Pension Board.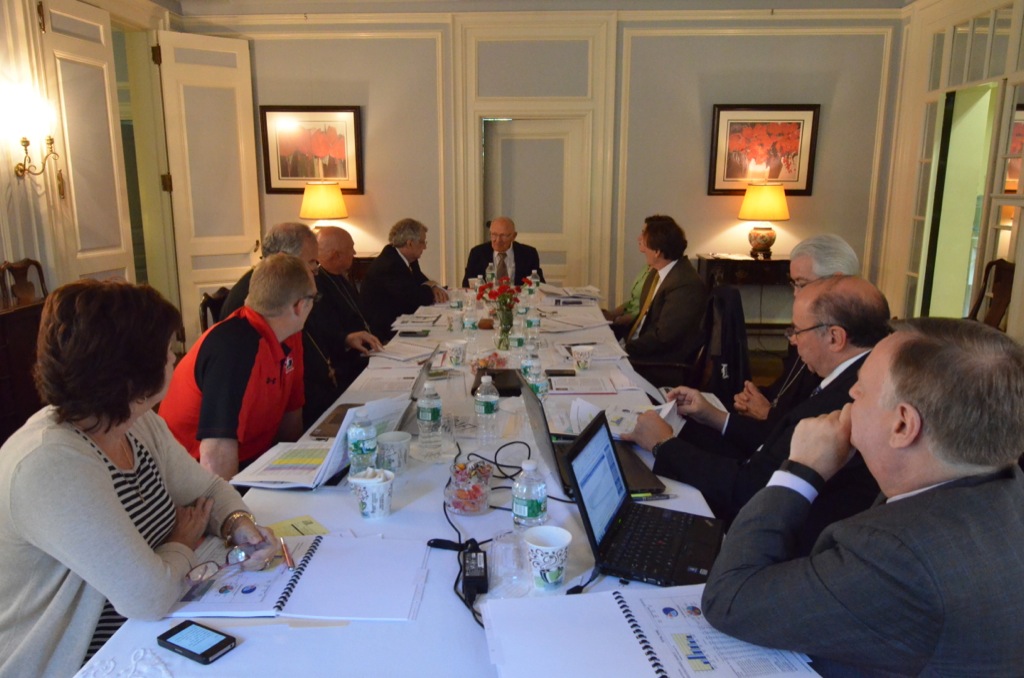 The Orthodox Church in America Pension Plan serves over 325 active participants and more than 125 retirees, widows, and beneficiaries. Participation in the Plan has been mandated for all clergy and is available for all full-time Church workers. Information and resources concerning the Plan are available here.

Pension board members include His Eminence, Archbishop Nikon; Archpriests Matthew Tate and John Zdinak; Priest Gleb McFatter; and Messrs. Theodore Bazil, Barry Gluntz, and John Sedor.