OCA Pension Board presents Strategic Plan to Holy Synod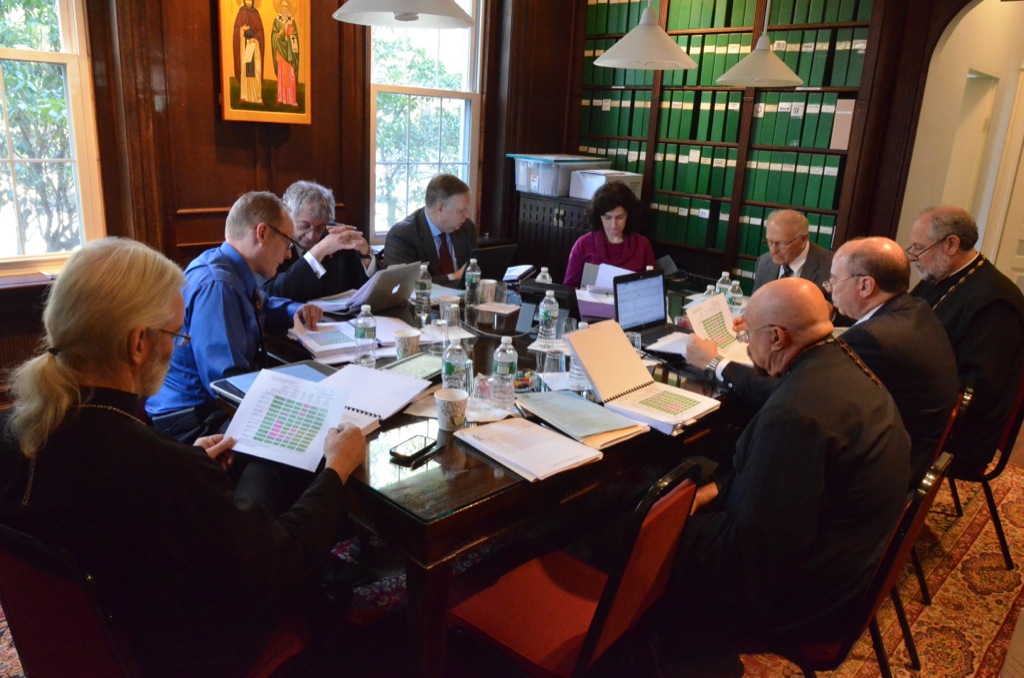 In conjunction with their regular meeting at the Chancery here on Tuesday, March 18, 2014, members of the Orthodox Church in America's Pension Board presented their Strategic Plan to the Holy Synod of Bishops.

According to Maureen Ahearn, Pension Administrator, plans for the immediate future call for improving participants' understanding about the Pension Plan and the importance of retirement planning throughout one's years of ministry. The Board will offer programs to educate OCA clergy and lay workers through presentations at Diocesan Assemblies, visits to the seminaries, and enhanced on-line communication. As part of their routine business meeting, Board members approved benefits, updated investment decisions and received actuarial updates. The Board will meet again on June 24, 2014.

The Orthodox Church in America Pension Plan serves over 300 active participants and over 125 retirees, widows, and beneficiaries. As the only OCA-sponsored retirement program, the Plan has been mandated for all OCA clergy and is available to all full-time Church workers.

Information and resources concerning the Plan are available here.

A gallery of photos from the meeting may be accessed on the OCA web site and Facebook page.