PLANTING GRANT MISSIONS: Challenges are a "good thing" at Shreveport's Nativity Mission!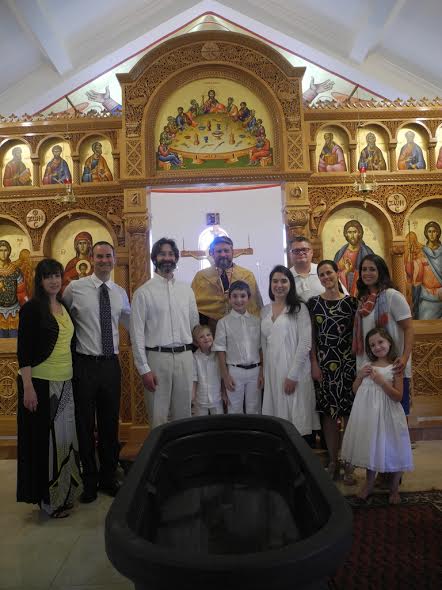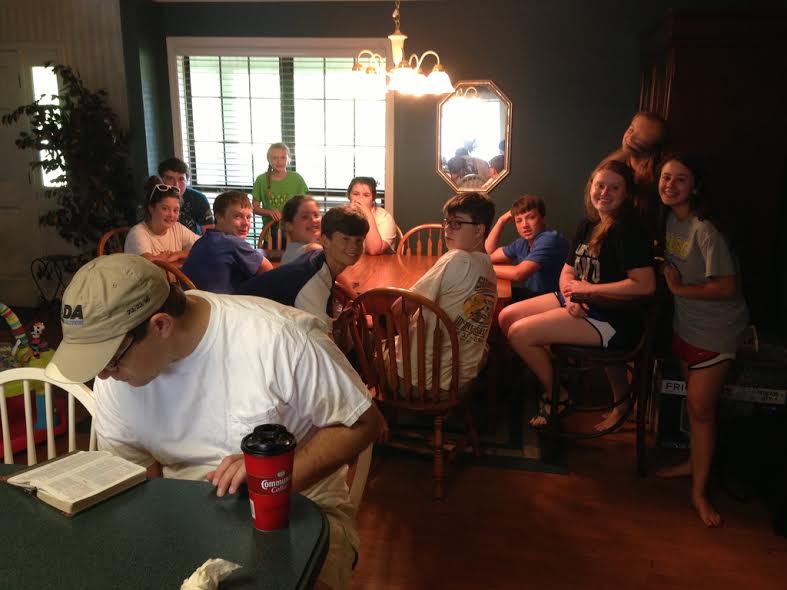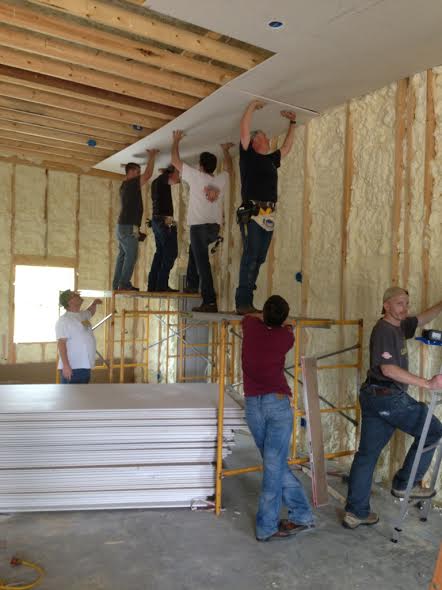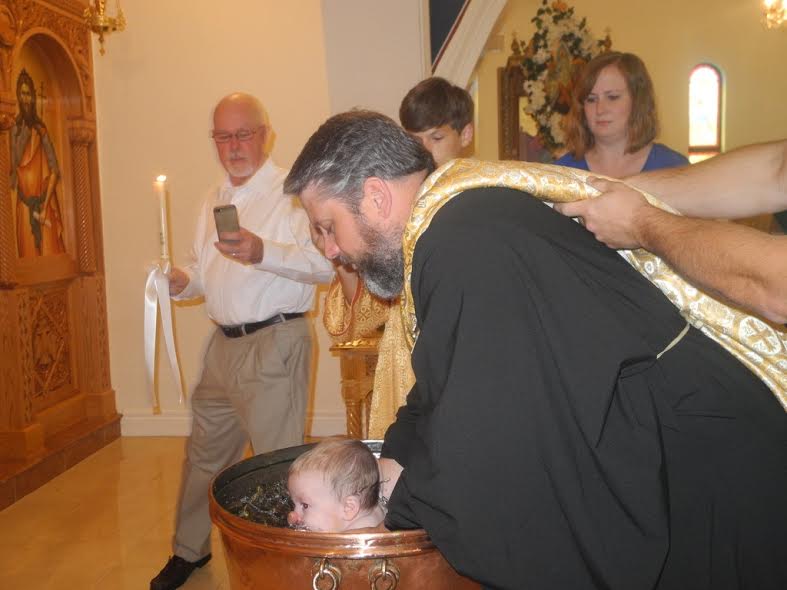 "Thanks be to God, things at our mission—the Nativity of the Lord in Shreveport—are moving along at a steady pace," said an enthusiastic Priest Jason Foster recently. "Over the last six months, we have welcomed 12 new members into the Church via baptism or chrismation, and we have another 11 catechumens and three enquirers."

The Nativity of the Lord Mission is one of several that currently receives funding through the Orthodox Church in America's Church Planting Grant Program. The mission's growth, however, has not been without its challenges, each of which can be seen as a "good thing!"

"On the first Sunday of August, we had 83 people in attendance at the Divine Liturgy," Father Jason said. "With so many people packed into 600 square feet of space in the credit union facility in which we meet, one young visiting couple left shortly after they had arrived, no doubt due to crowding issues! This made us revisit our short and mid-range building plans!"

Due to the time and expense involved in construction programs, Father Jason and his parishioners are considering other alternatives regarding "sacred space."

"The possibility of moving to a new location is appealing, but everyone is most excited about being able to experience a fuller liturgical life," he said. "Sometimes challenges are positive indeed!"

Mission members are equally thankful that their relationship with the nuns at the Nativity of the Lord Monastery, Kemp, TX continues to deepen.

"During Great Lent, at the invitation of Mother Barbara, Matushka Ashley led our ladies and others in a retreat titled 'Lent: Running the Good Race,'" Father Jason added. "Over the summer, our men made two work trips to help with the building of the monastery's new retreat center. And, not to be left out, our children raised $600.00 during their 'Great Physician' pan-Orthodox Vacation Bible School in June and donated the funds to the project. We also enjoyed a visit from the nuns as they joined us for the celebration of the Great Feast of Pentecost."

With the blessings of His Eminence, Metropolitan Isaiah of the Greek Orthodox Metropolis of Denver and His Eminence, Archbishop Nikon, the mission joined with Saint George Greek Orthodox Church for the celebration of Holy Week and Pascha.

"It was a wonderful and beautiful time together as we observed a full week of services in their newly renovated temple," commented Father Jason, who presided at the services. "Maintaining strong relationships with the neighboring Greek and Antiochian parishes assists us—and them—in carrying out the Great Commission."

Father Jason insists that incorporating various events throughout the year helps strengthen fellowship and friendships.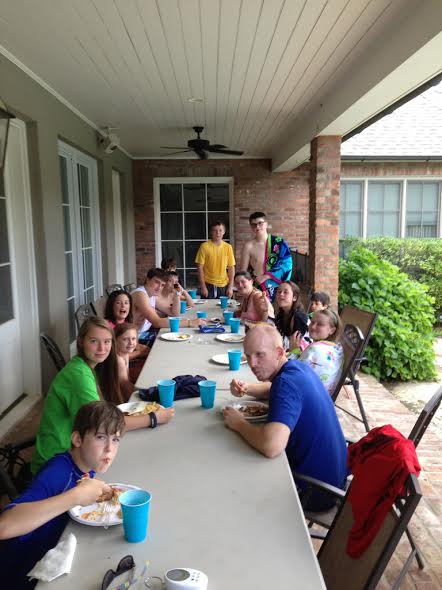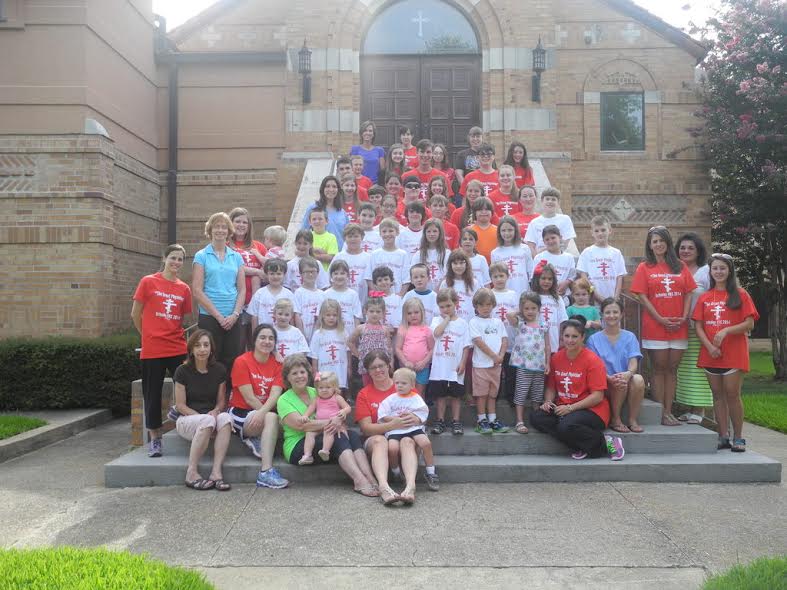 "This year, we held our third annual Annunciation Celebration on March 25," he added. "After the Divine Liturgy—in true Louisiana fashion—we enjoyed a crawfish boil, fish fry, fun and games. This is one of the largest events during the year. And in June, we gathered in the woods of Arcadia for a day of prayer, fishing, food and fellowship."

Ministering to children and youth is also central to the mission's life and growth.

"Our youth enjoyed an event-filled summer complete with an overnight retreat that included Bible studies, prayer and a lot of outdoor activities," Father Jason said, adding that "as we prepare to end our third and final year on the OCA Church Planting Grant, our hearts are full of joy. Each month, without fail, a check from the OCA arrives, which we place in the offering plate to offer back to God with thanksgiving."

Father Jason enthusiastically anticipates the mission's immediate future.

"My pastoral prayer has always been that the money invested in us by the OCA would produce good fruit in God's vineyard here in Shreveport/Bossier," he said. "Thanks be to God, our 'storehouse' is getting full, and there is no doubt that our Lord has blessed our mission through the OCA Planting Grant. Now, as a mature and stable community, we are called to continue the work of the Gospel."