PLANTING GRANT MISSIONS: One "first" at a time in Waxahachie, TX!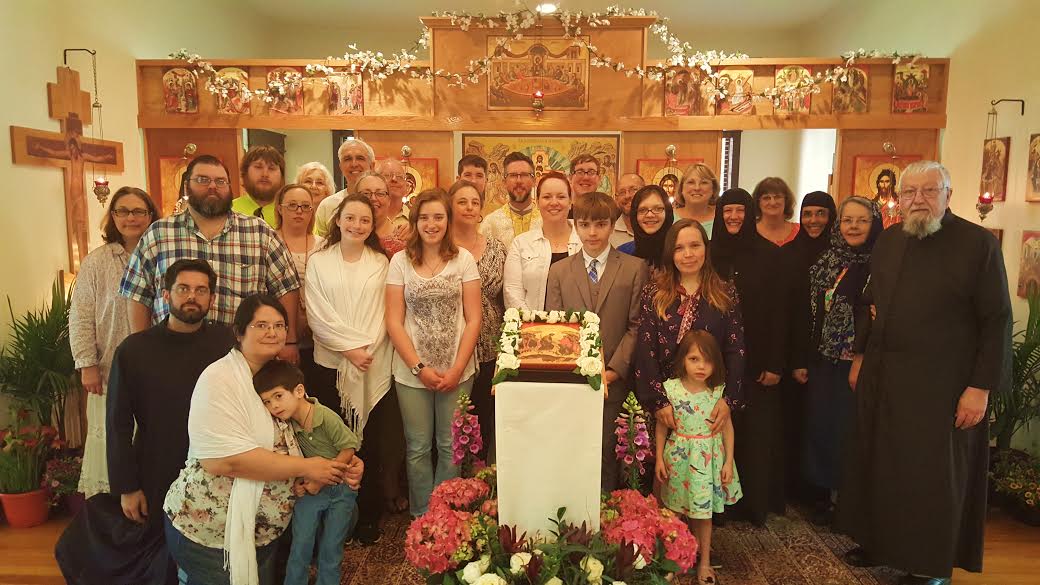 As the faithful of Saint Nektarios Mission here prepare to mark their fourth anniversary in July 2016, Father David Bozeman, Priest-in-Charge, paused to reflect on the milestones with which the fledgling community has been blessed.

"As human beings, we can be eager for certain events to take place," said Father David. "In life, there are a whole series of 'firsts' that serve as signposts of our growth and maturation: our first birthday, our first day of school, our first love, our first child. We look forward to these events with great expectation."

The same, observed Father David, is true in the life of a mission community.

"We look forward to our firsts in nearly all things: our first catechumens, our first baptism, our first building, our first wedding," he added. "These firsts are important in gauging our life as Church, and it is important for us to celebrate them because our beliefs are confirmed and communicated by what we celebrate."

Since it's establishment, Saint Nektarios Mission has experienced many of these "firsts."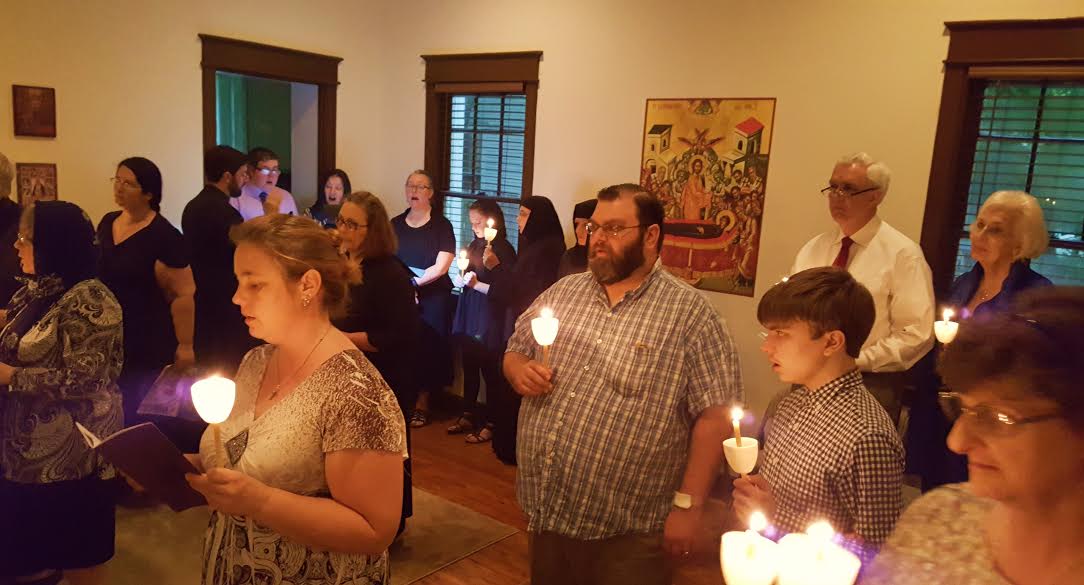 "In the past year, we purchased our first building, celebrated our first wedding, and had our first baptism," said Father David. "We also experienced our first losses and funerals. These firsts can be wonderful—as well as painful—but the joy of life in the Church is that it gives meaning to all of these events—it makes them, in some sense, eternal!

"We also use these firsts to measure ourselves—like making a mark on the door frame as a child grows older," he continued. "We look back and see where we came from and we are given the opportunity to give thanks and glory to God for where He has taken us. We try to remain faithful in everything, and if we gain any understanding, it is only after the fact."

According to Father David, the OCA Planting Grant awarded to the mission this year has been one of its most significant "firsts."

"There is a certain 'legitimacy' that comes with the grant that has moved our mission from one stage to the next," Father David explained. "We now see where we are heading, and we are motivated to get to that next stage. Of course, we have no idea how we will get there, beyond being faithful to the Gospel and the services of the Church. The actual growth that we hope will happen remains a mystery—but a good one!

"Like everything in our brief history, changes happen at unexpected times," Father David added. "When we planted Saint Nektarios as a mission, we didn't anticipate our first storefront space. We didn't know who would come to church. We had ideas of a property, but when it actually happened—it was so sudden and uncomplicated that we were astounded. Inquirers arrive unexpectedly. Gifts are given unannounced. It is all too much to call coincidence. And it all provides an opportunity to point back to Christ and the goodness of God."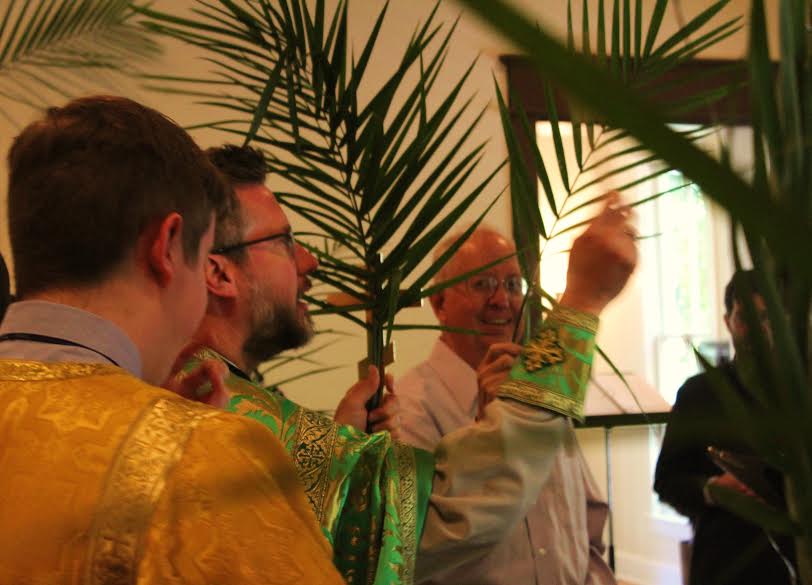 As a priest, Father David fully embraces his call to prepare people for these firsts—as well as the subsequent "seconds" and "thirds"—both good and bad.

"I have pressed and cajoled—and even required!— our folks to memorize the morning prayer of Saint Philaret of Moscow because I believe it will change their lives—especially the verse that reads, 'In unforeseen events, let me not forget that all are sent by You,'" he concluded. "As they pray that daily, week after week, I think they have begun to find that peace which passes all understanding—that in Christ, there really are no surprises. And life in a mission is about first preparing that foundation—a foundation of total acceptance of God's will in your life—so that when others arrive, we will be able to hand on that tradition and peace. First things first!"

Visit Saint Nektarios' website to learn more about its ministry and ongoing growth.