Register now for 92nd National FOCA Convention July 20-23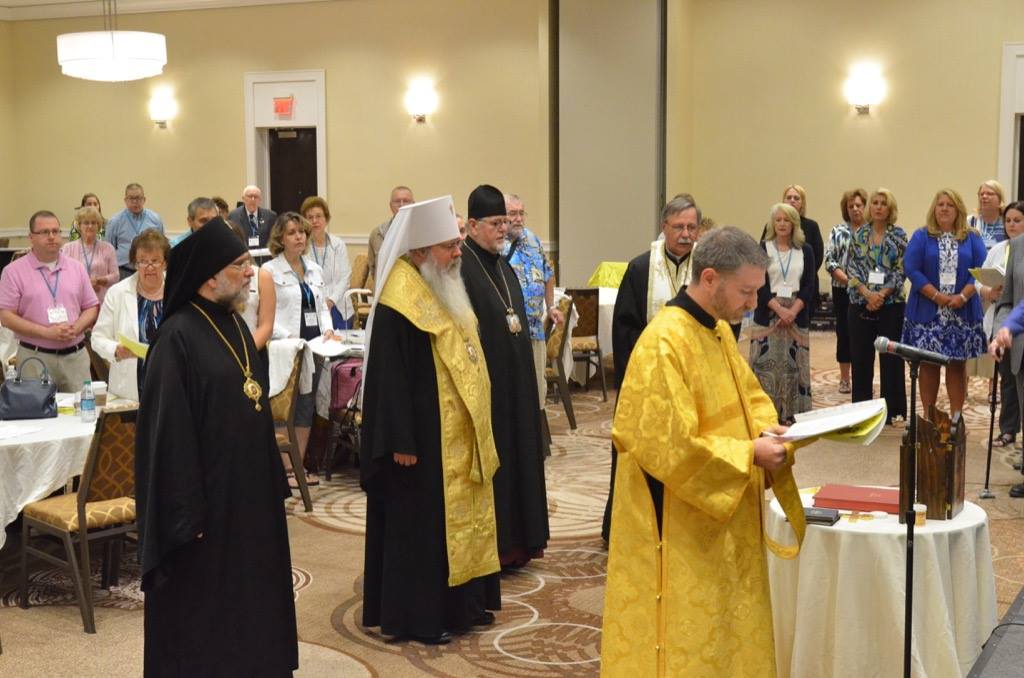 Now is the time to make plans to attend the 92nd National Convention of the Fellowship of Orthodox Christians in America [FOCA] at Saint Louis, MO's Union Station Hotel July 20-23, 2018.
"This year's convention will be held in conjunction with the 19th All-American Council [AAC] of the Orthodox Church in America, which opens July 23 and concludes July 27," says Deacon Peter Ilchuk. "The last national convention was held in Saint Louis 32 years ago, and much has changed since then, providing many reasons to return."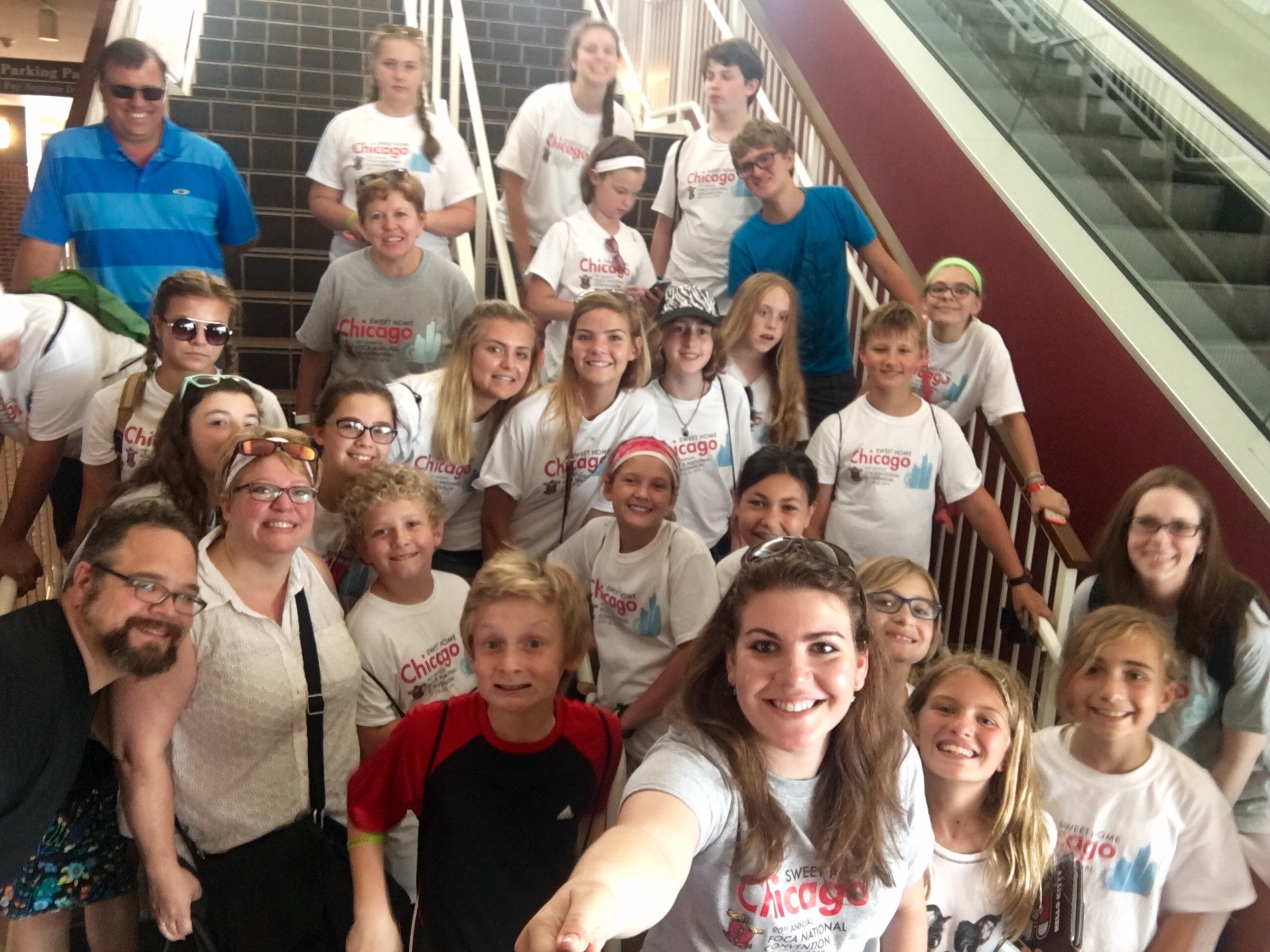 According to Deacon Peter, the MetroLink Red Line provides regular service from Lambert International Airport to downtown Saint Louis. The Union Station stop is located a few blocks from the hotel. The next station on the MetroLink line stops at the new Busch Stadium, with its spectacular Ballpark Village entertainment and dinining complex and the multi-floor Saint Louis Cardinals' Baseball Hall of Fame. The line extends to the "must see" landmark Gateway Arch and Lacledes Landing.
Many of the city's "classic" tourist sites, including the Budweiser Brewery and Biergarten, the Saint Louis Art Museum, and the 90 acre Saint Louis Zoo with its 18,000 animals from 700 species, have been upgraded over the years. Other nearby attractions providing outstanding family experiences include Six Flags Saint Louis, the Missouri Botanical Garden—the oldest in the US—and the City Museum.
Saint Louis loves its sports teams, Deacon Peter adds, as evidenced by the sellout crowds for hockey at the nearby Scottrade Center and Cardinals baseball at Busch Stadium. While the Cardinals will not be home during the convention and AAC, ballpark tours, which include the press box, luxury clubs, field and dugout, are available four times daily. The stadium boasts many interesting statues, including one of Stan Musial.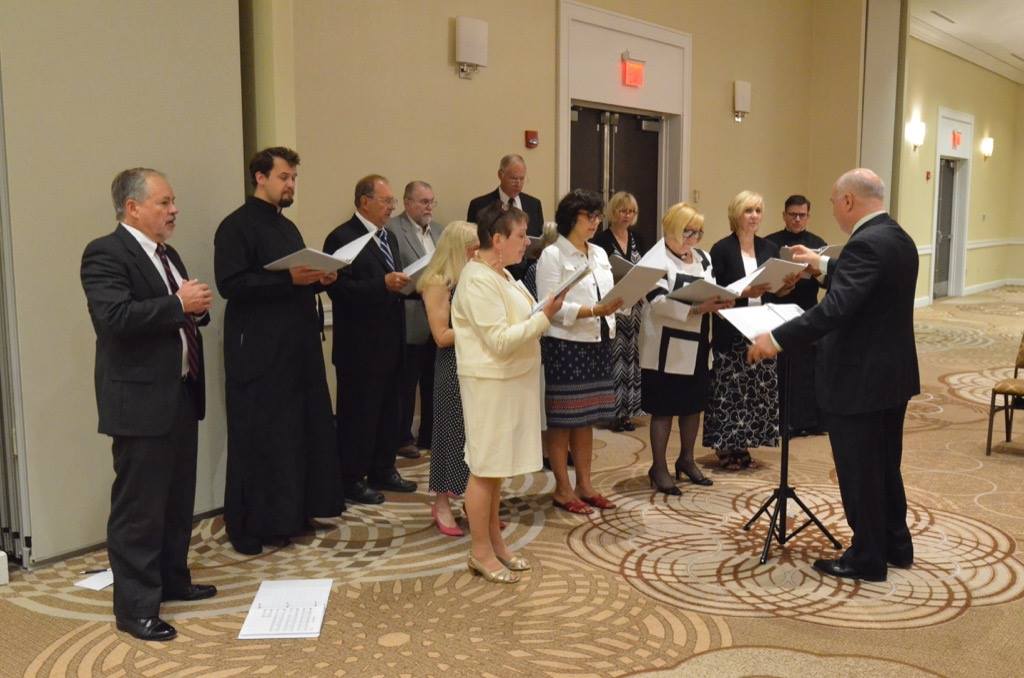 Other convention tips offered by the FOCA include the following.
Transportation. Saint Louis is easily accessible by air, Amtrak train or auto. American, Southwest, Delta, United and Frontier airlines provide frequent and, in many cases, direct service from major metropolitan areas. While Amtrak no longer serves historic Union Station, it maintains platforms at nearby Gateway Station. Amtrak service from Chicago can be quite reasonable, with fares as low as $27.00 each way with an advance purchase for the five hour plus trip.
Lodging. The Union Station Hotel, part of the Curio Collection by Hilton, boasts an outdoor pool and a fitness center. The station—a national historic landmark built in the late 1890s—was once the world's largest and busiest. The special convention/AAC room rate is $134.00 plus tax. Please mention/reference the Orthodox Church in America when making reservations online or by calling 314-231-1234. The hotel registration deadline is Friday, June 29.

Schedule. The 92nd National Convention will follow the usual Friday-Monday schedule with various events, plenary sessions, liturgical services and activities. Friday morning will open with a golf tournament, in which FOCA and AAC attendees and guests are invited to participate. That evening, a Saint Louis-themed open house will be held. Plenary sessions will dominate Saturday's schedule. The celebration of Great Vespers and an evening dinner event "under the stars" at the James S. McDonnell Planetarium will bring the day to a close. Sunday will open with the celebration of the Hierarchical Divine Liturgy and, in the evening, a grand banquet and dance. The final plenary session will be held on Monday. Special events include a Saturday trolley tour of Saint Louis, which includes a stop at the Gateway Arch. Children and teens will enjoy participating in their own fun-filled Convention program coordinated by the OCA's Department of Youth, Young Adult and Campus Ministry in partnership with the FOCA.
Commemorative Program Book. Ads and listings in the Convention/AAC commemorative book are now being accepted. Several options, ranging in price from $150.00 for a full page ad to $20.00 for a one-line patron listing, are available. Ads should be submitted as PDFs or Word files to

.(JavaScript must be enabled to view this email address)

. Checks payable to the OCA should be mailed to Donna Tesar, 5068 West Sixth Street, Brooklyn Heights, OH 44131 before the June 1 deadline.