Statute Revision Task Force meets for second time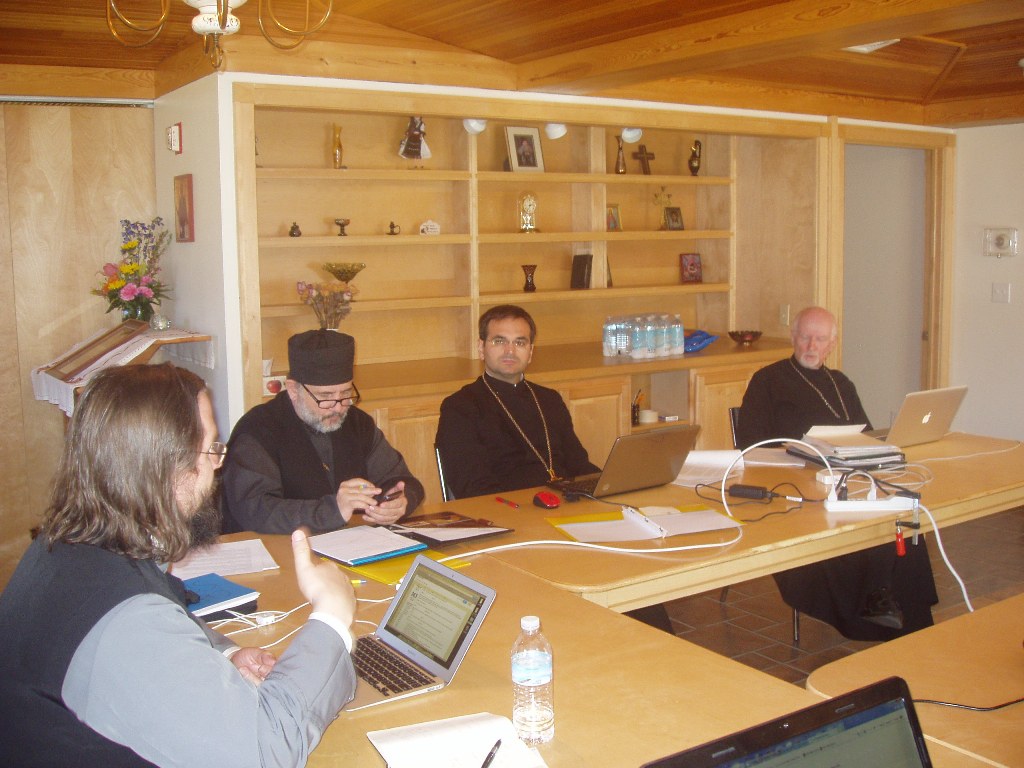 Members of the Statute Revision Task Force of the Orthodox Church in America met for the second time at at Holy Dormition Monastery here April 22-25, 2014. They were graciously hosted by Mother Gabriella and the sisterhood.

The Holy Synod of Bishops established the Task Force in 2013 and charged its members with undertaking a comprehensive revision of the OCA Statute to be presented for adoption at the 18th All-American Council in July 2015. The need for comprehensive revision of the OCA Statute—originally adopted at the Second All-American Council in 1971—has been recognized at all levels of the Church for many years. [See related article.]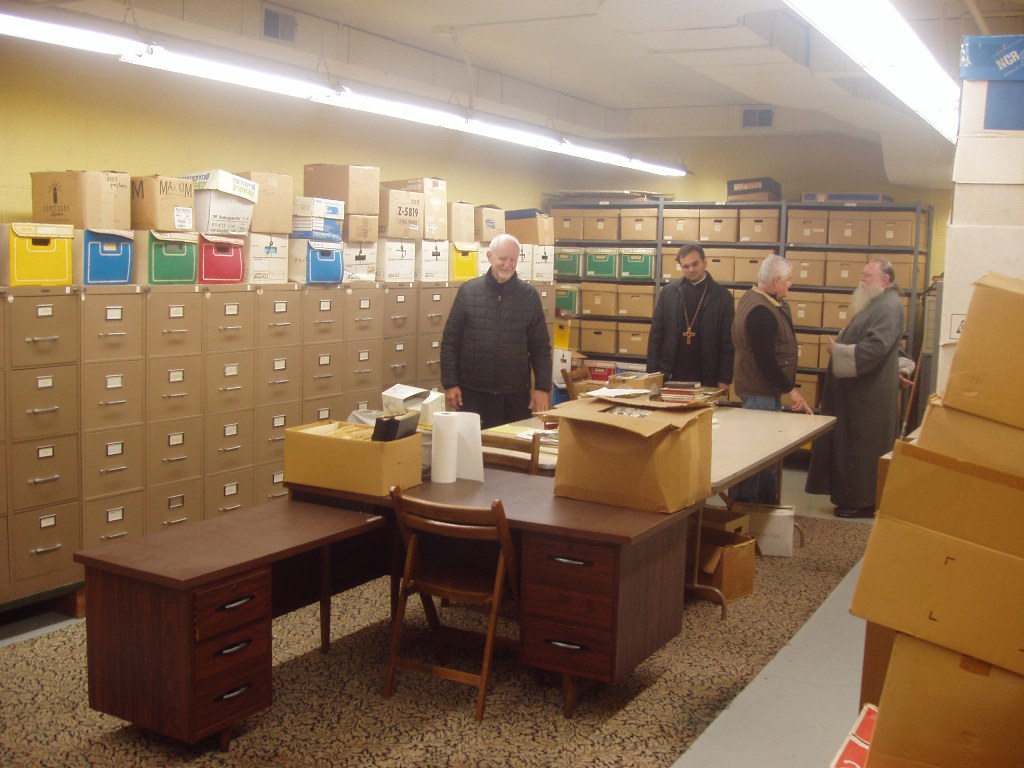 A digital reference library has been compiled for Task Force members' use. It includes previous versions of the Statute, including those predating the granting of autocephaly in 1970; documentation concerning all previous amendments of the Statute; statutes and other governing documents of other Orthodox Churches and their their dioceses in North America; and relevant academic articles and other documentation. New items are constantly being added to this library, as needed.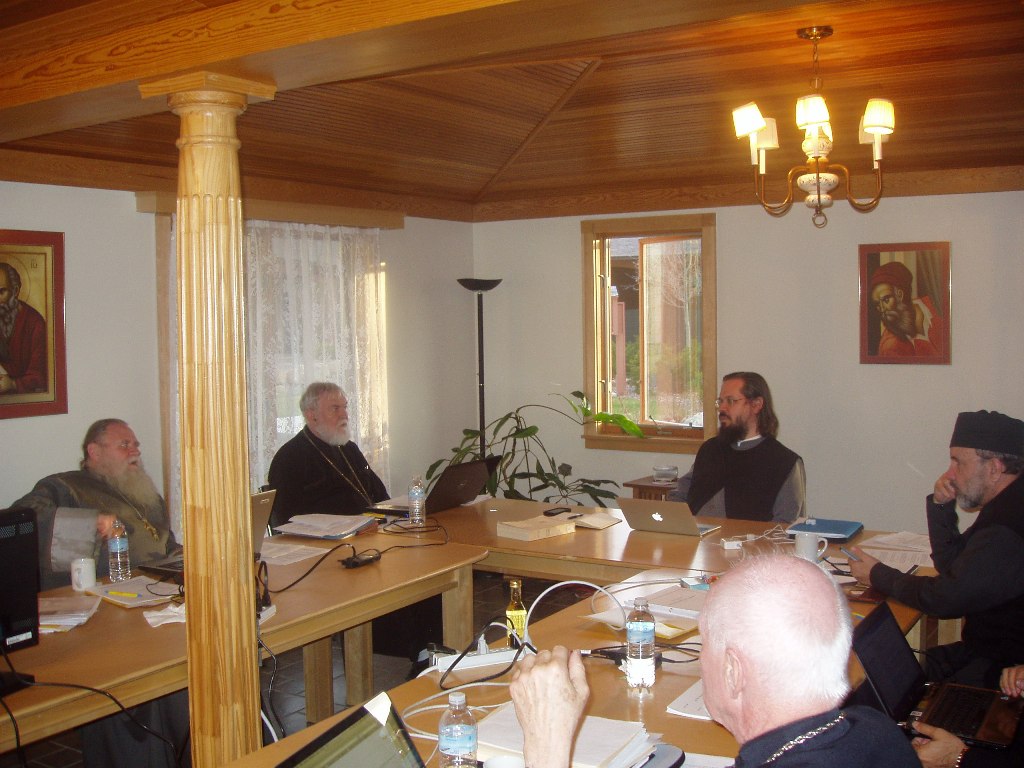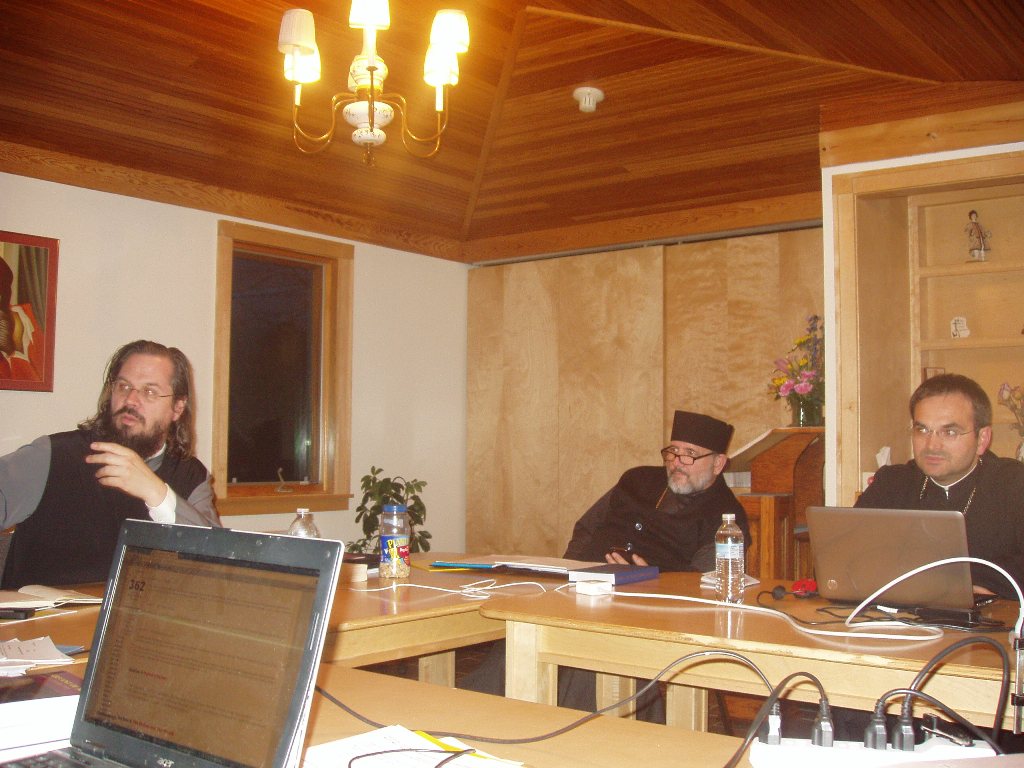 The meeting, chaired by His Eminence, Archbishop Nathaniel, Task Force Chairman, opened with a review of work already completed. Following the celebration of Matins and the Divine Liturgy for the Feast of Saint George on Bright Wednesday, April 23, Task Force members continued a systematic and detailed discussion and redaction, moving point-by-point through several articles of the Statute revision it is preparing. The base text being used for the current revision is the draft prepared in 2004. Amendments adopted by All-American Councils since then also are being incorporated. Task Force members were assigned to redact other articles of the revised Statute in preparation for thorough review at future meetings.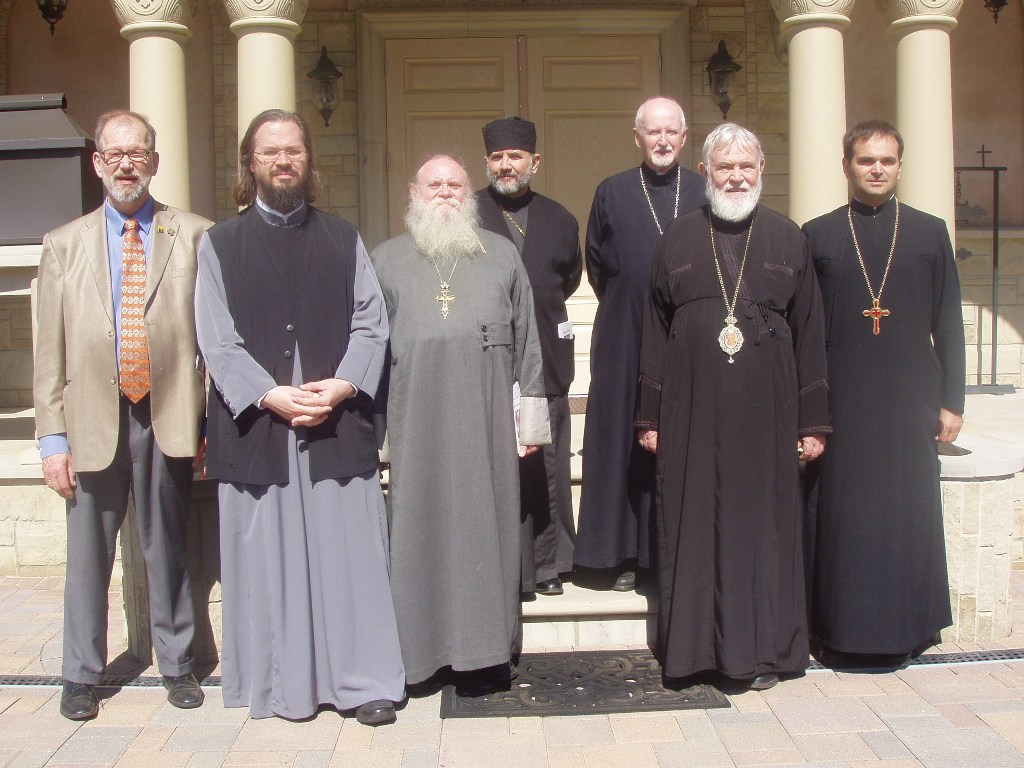 Future meetings will be held at Holy Dormition Monastery in August 2014 and at the OCA Chancery in the fall.

Other members of the Task Force include Igumen Daniel (Brum); Archpriests Dimitri Cozby, John Erickson, and Alexander Rentel, Secretary; Priest Ioan Cozma; Alexis Liberovsky; and Judge E.R. Lanier was unable to attend the recent meeting.