Mission Mongolia: OCA parishioner Kurt Bringerud prepares for unusual career change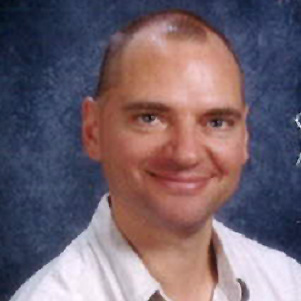 Kurt Bringerud was born in Sweden on July 31, 1957 and spent the first eight years of his life in Japan, where his parents served as missionaries. Kurt's early season of exposure to missions planted a seed, and after graduating from Indiana University as a history major, he entered North Park Theological Seminary to prepare for a missionary career in Japan.
After 2 years of seminary, Kurt decided to move to Indianapolis to join a parish belonging to the Evangelical Orthodox Church movement. In 2002 this community joined the Orthodox Church in America (OCA) and became St. John the Forerunner Orthodox Church. Kurt serves his parish as a reader, youth director, church school teacher, and parish council member.
Kurt explains how he ended up headed for Mongolia as a missionary with the Orthodox Christian Mission Center (OCMC). "Initially, I assumed that my move to Indianapolis meant the end of my missionary career before it had even started. But meanwhile, in need of employment, I discovered that I could capitalize on my knowledge of Japanese by securing a job as a Japanese teacher." Little did Kurt know that it would be two decades later before he would again hear the call to missions.
"In 2009, after 20 years of teaching Japanese," notes Kurt, "I found myself unemployed. Following a year of doing odd jobs and collecting unemployment I had an epiphany." In July of 2010, Kurt participated in Project Mexico with a team from central Indiana, and at the end of that same month, he served as a camp counselor at his church's summer youth camp. Coincidentally, he co-led a counseling group with Ethan Rucker, who had just returned with his father from a mission trip to Kenya.
"The Monday following camp during my daily prayer time," says Kurt, "I was pouring my heart out to God, asking Him to give me some direction in life. Almost immediately the idea of missions came to mind. A split second later I realized that the entire Rucker family was in the same state, visiting some mutual friends of ours about one hour from my house. I called Fr. David Rucker, Associate Director of OCMC, and asked if I could meet with him that same day. As it turned out he had some free time that afternoon, and that meeting started me down the road."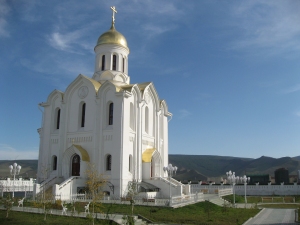 So why Mongolia? While there is only one Orthodox Church in Mongolia, Holy Trinity Church in Ulaanbaatar, opportunities have opened up to work with Mongolian youth through this parish, and the needs are great. The OCMC website explains, "The Holy Trinity Orthodox parish in Ulaanbaatar was founded in 1998 by Russians living in Mongolia. The first priest was appointed by the Moscow Patriarchate of the Russian Orthodox Church and the focus was primarily on the Russian community in Mongolia. Since that time, Fr. Alexy Trubach has served the community and has focused increasingly on bringing non-Christians to the Faith."
The Church in Mongolia has already translated the Liturgy, prayer books, and Orthodox newspapers into Mongolian. Ongoing catechism classes have resulted in over 40 baptisms, and two students have been sent to seminary in Moscow. In 2009, Holy Trinity Church was completed and consecrated, complete with a parish building, sport court and a small park. A Children's Center sponsors activities throughout the school year for 150 participants.
A first-ever OCMC Missions Team will travel to Mongolia in June to teach catechumens and inquirers. In the meantime, Kurt will continue his preparations for his permanent assignment there.