NEWS ELSEWHERE: Texas, Virginia
EDITOR'S NOTE: Please send regional, deanery and parish news and photos to NEWS ELSEWHERE at .(JavaScript must be enabled to view this email address).
FORT WORTH, TX: Archbishop Dmitri Memorial Lecture April 8
Saint Barbara Church, Fort Worth, TX, will host the Archbishop Dmitri Memorial Lecture on Monday, April 8, 2013.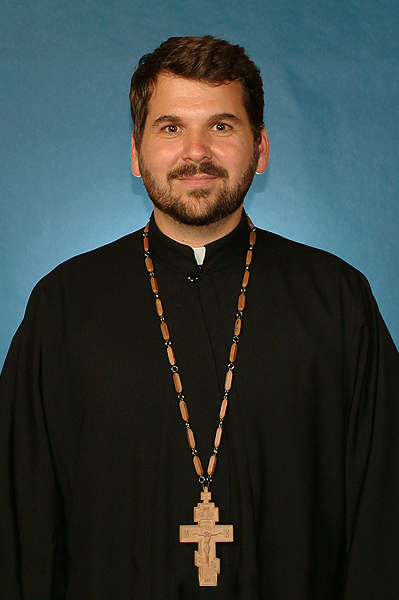 The lecture—"The Vulnerability of the Incarnation: God Made Man"—will be delivered by Priest Dr. Sergius Halvorsen, Assistant Professor of Homiletics and Rhetoric at Saint Vladimir's Seminary, Yonkers, NY, and Assistant Priest at Christ the Saviour Church, Southbury, CT. The lecture is open to the public.

"The theme reflects Archbishop Dmitri's profound desire to share the Orthodox Christian Faith and his deep love for Scripture, Church history, and theology as revealing the identity and mission of Jesus Christ," said Archpriest Basil Zebrun, host pastor. "Father Sergius will take attendees from the birth of Christ to His Cross and Resurrection, focusing on the earthly ministry of our Lord.

"The parish's hope is that Father Sergius' visit will serve as a 'kick-off' to similar annual events in the Dallas-Fort Worth area in the future," Father Basil added.

While in Texas, Father Sergius will attend Vespers at Saint Barbara's on Saturday evening, April 6. A reception will follow. On Sunday, April 7, he will during the Divine Liturgy, after which he will deliver a brief presentation, "Hearing God's Calling," and entertain questions on the work of the seminary. At 6:00 p.m. that evening, he will speak at the pan-Orthodox Vespers to be celebrated at Saint John the Baptist Greek Orthodox Church, Euless, TX. On Monday morning and afternoon, he will offer a presentation, "Orthodox Ecclesiology from the Perspective of Preaching," to area clergy.

Additional information is available by calling 817-294-0325 or by visiting the web site of Saint Barbara Church at saintbarbarafw.org.
SPRINGFIELD, VA: "Doxacon: Where Faith and Truth Meet Science Fiction and Fantasy"
His Eminence, Metropolitan Savas of the Greek Orthodox Diocese of Pittsburgh will be the keynote speaker at a conference designed to engage in positive dialogue about science fiction and fantasy literature, film and television—titled "Doxacon: Where Faith and Truth Meet Science Fiction and Fantasy"—to be sponsored by the Protection of the Holy Mother of God Church, Falls Church, VA, July 19-21, 2013.
Also slated to speak at the conference is Dr. Thomas Bertonneau, co-author of the book, "The Truth is Out There: Christian Faith and the Classics of TV Science Fiction," who will speak on "Plurality and Divinity in the Work of Olaf Stapledon." The author of three books and numerous articles on literature, art, music, religion, anthropology, film and politics, he has been a member of the English Department Faculty at the State University of New York Oswego since 2001.

Small group break-out discussion sessions will be held between the formal presentations.

To receive registration information and a schedule, please send an e-mail to .(JavaScript must be enabled to view this email address) or call Preoteasa Stephanie Subu at 703-254-8915.