Psalm 68: Pascha, Ascension, Witness
Paschal verses
Let God arise, let his enemies be scattered; let those who hate him flee from before his face!
As smoke vanishes, so let them vanish; as wax melts before the fire,
So the sinners will perish before the face of God; but let the righteous be glad.
(Psalm 68:1-3)

Paschal Entrance Verse
Bless God in the churches, the Lord, all you who are of Israel's fountain!
(Psalm 68: 26)

From Handel's Messiah
Thou art gone up on high, Thou hast led captivity captive, and received gifts for men; yea, even for Thine enemies, that the Lord God might dwell among them.
Psalm 68:18 (Ephesians 4:8)

The Lord gave the word: great was the company of [the preachers].
Psalm 68: 11
Psalm 68 has been interpreted from New Testament times and used liturgically as a triumphant song of God's victory over death, His outpouring of gifts on humanity ("Yea, even for Thine enemies") and His sending of this Good News into the world through faithful witnesses in every age.
As it happens this fits providentially with the meeting at the chancery yesterday of a small "company of preachers" to consider how best to use our resources today for the spreading of the Gospel in North America.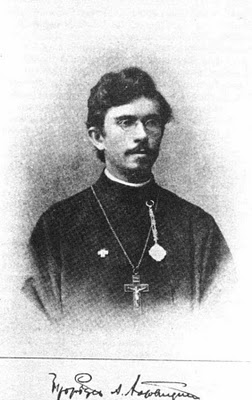 Metropolitan Tikhon opened with reflections on our current situation as Orthodox Christians on this continent. We are stilled fractured and always need to begin with repentance, but must not stop us from living up to our missionary vocation as Orthodox Christians. We have to ask ourselves sober questions about why we have not retained our own people or attracted others to a significant degree.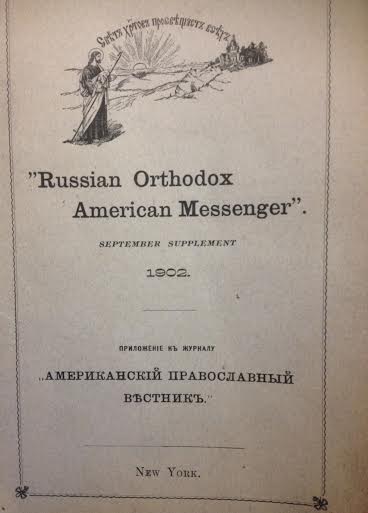 The other day, while His Beatitude was giving a tour of the Archives to a visiting priest and his family, Archivist Alex Liberovsky found a 1902 issue of the "Russian Orthodox American Messenger" edited by Father Alexander Hotovitzky (later martyred during the Bolshevik Revolution). It was written in English and devoted to mission, a task of witness that belongs to every Christian. The first step is to know the language, life, attitudes and spiritual outlook of the people to whom we are bringing the Gospel.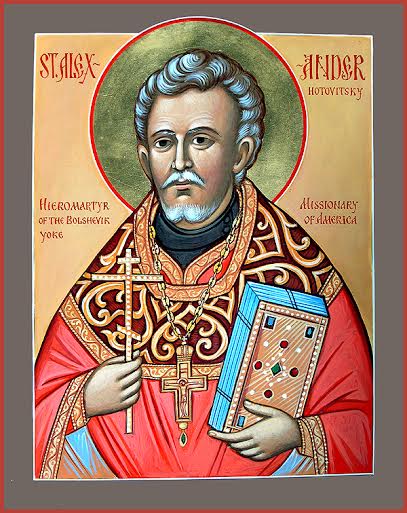 A knowledge by missionaries of the religious beliefs of other races, and in general of all their interior, spiritual life is important and indispensable, in view of the fact that only that preaching can be understood and convincing…which accommodates itself to their mental and moral condition… On this subject Metropolitan Innocent [Veniaminov] says: "Try to learn thoroughly the faith, manners, customs, inclinations, character and the whole life of your charges, with special aim of influencing the more surely and easily."
His Beatitude added that more than one hundred years later we still haven't come to grips with our own identity as Orthodox in North America or who we are trying to reach. This will be a major continuing task of reflection as we seek to bring the message of Christ, as we have received it and experienced it in the Orthodox Church, to our families, friends and neighbors shaped by life on this continent.

* * *
Here are two performances of the Psalm 68 excerpts found in Handel's Messiah (by far my favorite piece of music).