Psalm 69
This is a psalm of one who is enduring affliction, enemies and being abandoned by friends and by God. The New Testament, the Fathers and Christians of East and West understand this as anticipating Christ's Passion.
They gave me gall for food,
 and for my thirst they gave me vinegar to drink (69:21) is quoted in all four Passion gospels (Mt 27:34, 48; Mk 15:36, Lk 23: 36, Jn 19:29). Handel sets Psalm 69:20 alongside Lamentations 1:12:
Thy rebuke hath broken His heart; He is full
 of heaviness. He looked for some to have pity on Him, but there was no man, neither found He any to comfort Him.

Behold, and see if there be any sorrow like unto [his] sorrow. . .
Christ's Passion is the source of salvation for all who are afflicted, as we sing in verses from Psalm 69 in the Great Prokeimenon at the vespers of Forgiveness Sunday.
Turn not away thy face from thy child for I am afflicted,
hear me, speedily draw near to my soul, and deliver it.
Thy salvation, O God, will encompass me.
Let the poor see and be glad.
Seek God, and your soul shall live.
(Psalm 69:17-18, 32 LXX)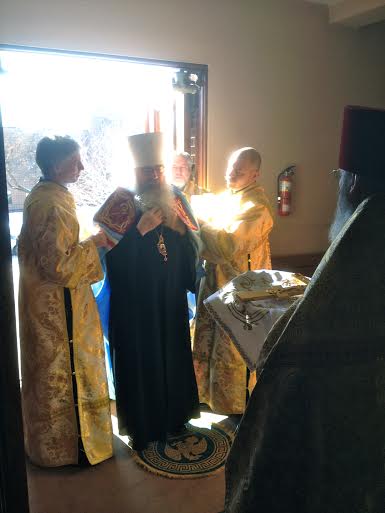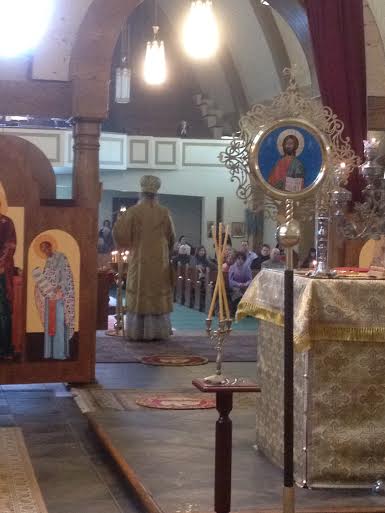 This past weekend in Ottawa I heard Metropolitan Tikhon answer a question about practical guidance in times of affliction, cares and confusion. He spoke of Saint Nikolai (Velimirovich) of Zhicha who said, 'Convert your cares into prayers, as ice is converted into water.' God can take the hard 'ice' of our cares and melt them into flowing water, suggesting a way forward that was impossible to see before.
Turning "cares in prayers" is what this psalm does too. It begins with impossible cares:
Save me, O God!
 For the waters have come up to my neck.
I sink in deep mire, where there is no foothold…
I am weary with my crying; my throat is parched.

My eyes grow dim with waiting for my God. (Psalm 69:1-3)
And converts these into prayer:
At an acceptable time, O God,

in the abundance of Thy steadfast love answer me.

With Thy faithful help rescue me
from sinking in the mire;

let me be delivered from my enemies
 and from the deep waters…
Answer me, O Lord, for Thy steadfast love is good; according to Thy abundant mercy, turn to me.
(Psalm 69:13-16)
* * *
From Handel's Messiah:
A Byzantine version of the Great Prokeimenon of Forgiveness Sunday:
Ottawa and Alaska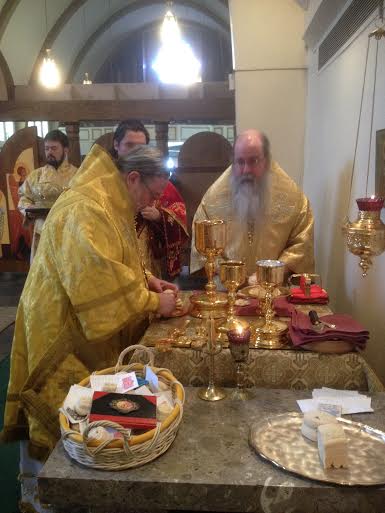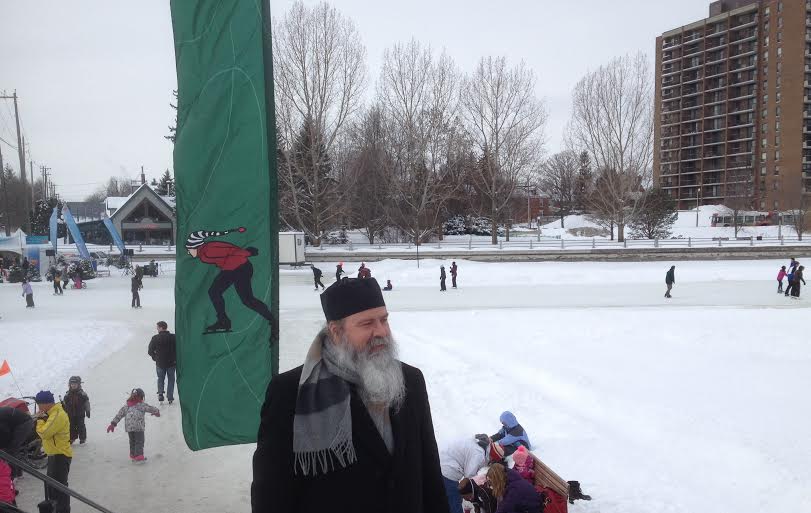 Last Friday, I joined Metropolitan Tikhon and Bishop Michael for a visit to Ottawa. They met with Archbishop Seraphim (Bishop Michael returned to New York the same day to lead an altar boy retreat) and then on Saturday and Sunday we were with Bishop Irénée of Quebec City, administrator of the Archdiocese of Canada, for Vigil, Divine Liturgy and conversations with clergy and faithful about Annunciation Cathedral and the Archdiocese.
Monday the offices of the chancery were closed for President's Day and tomorrow His Beatitude and I travel to Alaska to join many others for the start of events surrounding the consecration of Archimandrite David (Mahaffey) as the new Bishop of Sitka and Alaska.