Acts 15:36-41 "A Sharp Contention"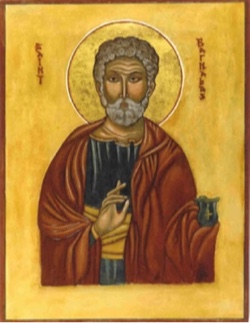 36 And after some days Paul said to Barnabas, "Come, let us return and visit the brethren in every city where we proclaimed the word of the Lord, and see how they are." 37 And Barnabas wanted to take with them John called Mark. 38 But Paul thought best not to take with them one who had withdrawn from them in Pamphyl′ia, and had not gone with them to the work [see Acts 13:13.] 39 And there arose a sharp contention [paroxysmos], so that they separated from each other; Barnabas took Mark with him and sailed away to Cyprus, 40 but Paul chose Silas and departed, being commended by the brethren to the grace of the Lord. 41 And he went through Syria and Cili′cia, strengthening the churches.
Community life of any kind is bound to produce friction. Father Thomas Hopko uses the analogy that in the Church we are living stones, but of such different shapes and sizes that it takes a lot of smashing against each other before we can be built together as a spiritual house (1 Peter 2:5). In the Church we share the same faith in Christ, but our personalities and perspectives can be so different that it sometimes feels like we're about as successful as the builders of Babel.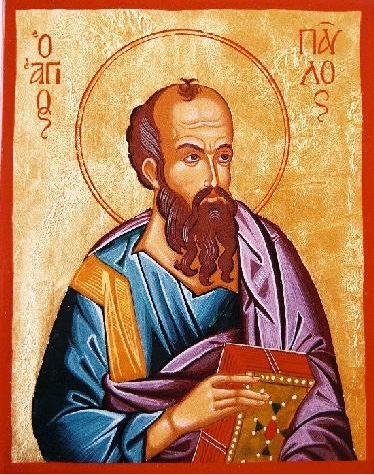 Looking back at Acts 13:13 there aren't any details about what happened. Mark was Barnabas' younger cousin and perhaps wasn't ready for the pace and rigors of the missionary journey, for Paul's intensity and for being away from his mother's home in Jerusalem. Whatever it was, Mark's sudden departure left a bad impression for Paul and labeled Mark as unreliable.
Now, with another missionary trip being planned, Barnabas wanted to give the young man another chance to prove himself. Paul was unrelenting: the work of the mission was too important and too demanding to risk another failure. So there is a paroxysmos, "a sharp contention." The word also means exasperation, irritation, aggravation, and is related to a fractured bone, a sharp smell, an epileptic fit.
Here we have a classic conflict between someone who values relationships most (Barnabas) and another (Paul) who puts the mission first. And they could not be reconciled, so Barnabas goes one way, and Paul the other.
Notice that the Church—which must have been distressed—accepts the reality of such personal differences and doesn't appear to say one is right and the other is wrong, although surely Paul and Barnabas both must have felt in the right. But both work for Christ and the Church in their own ways and in their own spheres. And here at least the Church was not willing to take sides.
This "sharp contention" between two saints is for me an encouragement. Although Paul and Barnabas never worked closely together again, Paul eventually softened his stance and discovered Mark's loyal service at a time when others had abandoned Paul in prison (2 Tim 4:11; see also Col 4:10).
Update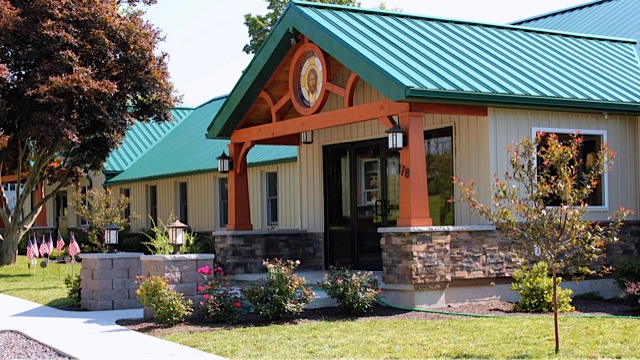 Last night at Saint Sergius Chapel we had Presanctified Liturgy followed by a Lenten supper. This morning His Beatitude will have a regular weekly meeting with Father Eric, Melanie and me to go over various aspects of Chancery work and preparations for the Holy Synod meeting next week. This afternoon the Metropolitan and I will drive to Saint Tikhon's Seminary for the Board of Trustees meeting. Meanwhile, the external auditors are at the Chancery working with Treasurer Melanie Ringa.