The Spirit Blows Where it Wishes
The wind blows where it wishes, and you hear the sound of it, but cannot tell where it comes from and where it goes. So is everyone who is born of the Spirit. (John 3:8)
Another early morning, but now at the Sacred Heart Retreat House in Alhambra, CA where Archbishop Joseph (Antiochian) arranged for the meeting of the Pastoral Practice Committee of the Assembly of Bishops. He uses this center regularly for meetings of his clergy. The local Orthodox bishops of the West also meet here for their annual retreat—Archbishop Joseph, Metropolitan Gerasimos (GOA), Archbishop Benjamin (OCA) and Bishop Maxim (Serbian).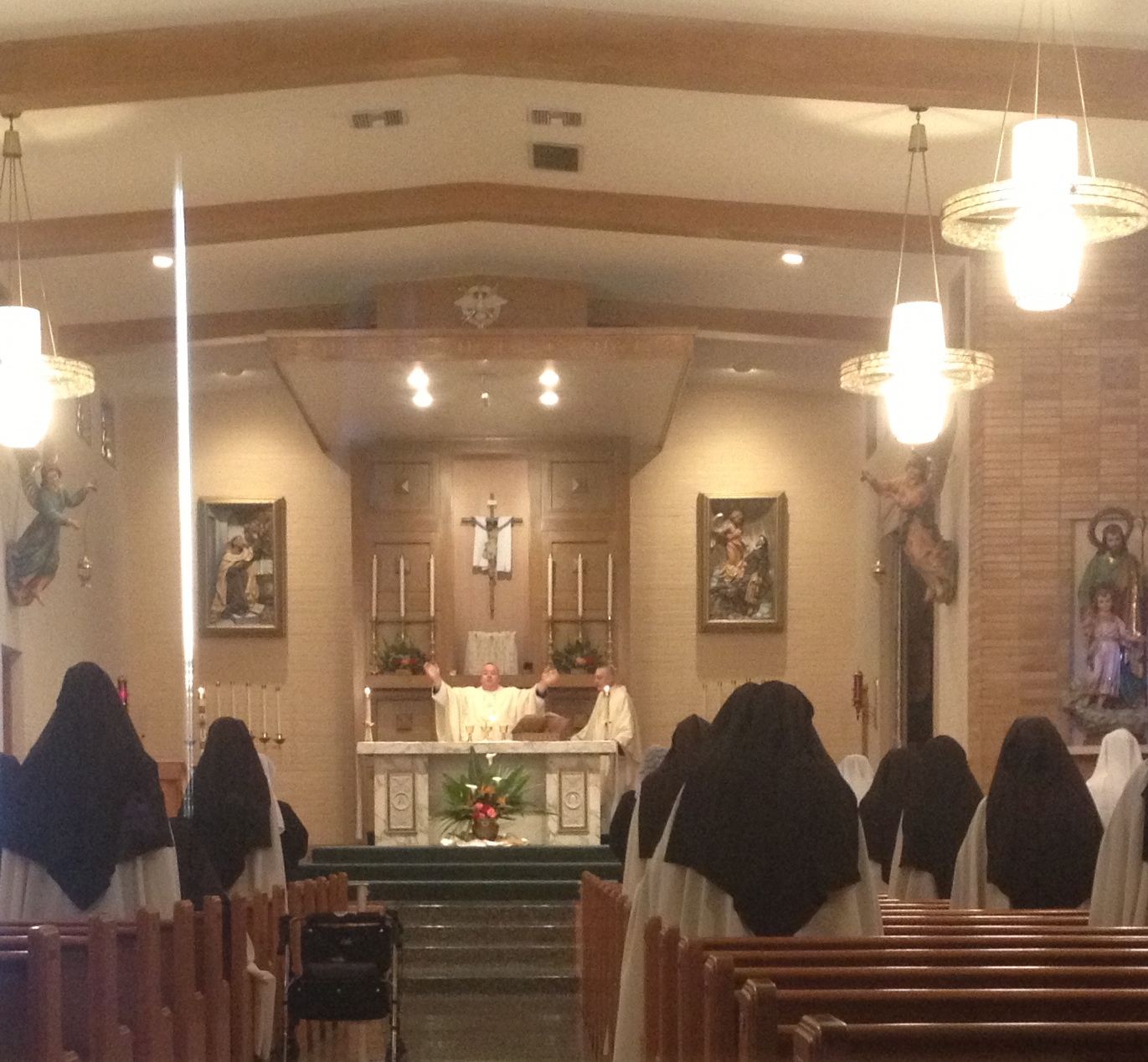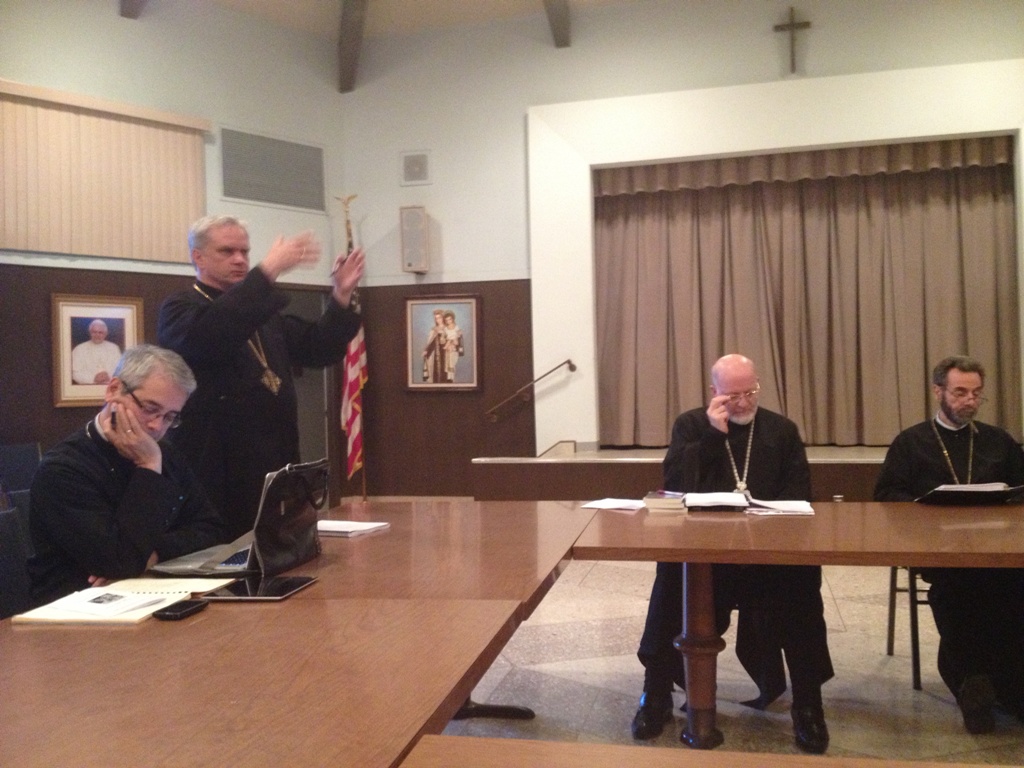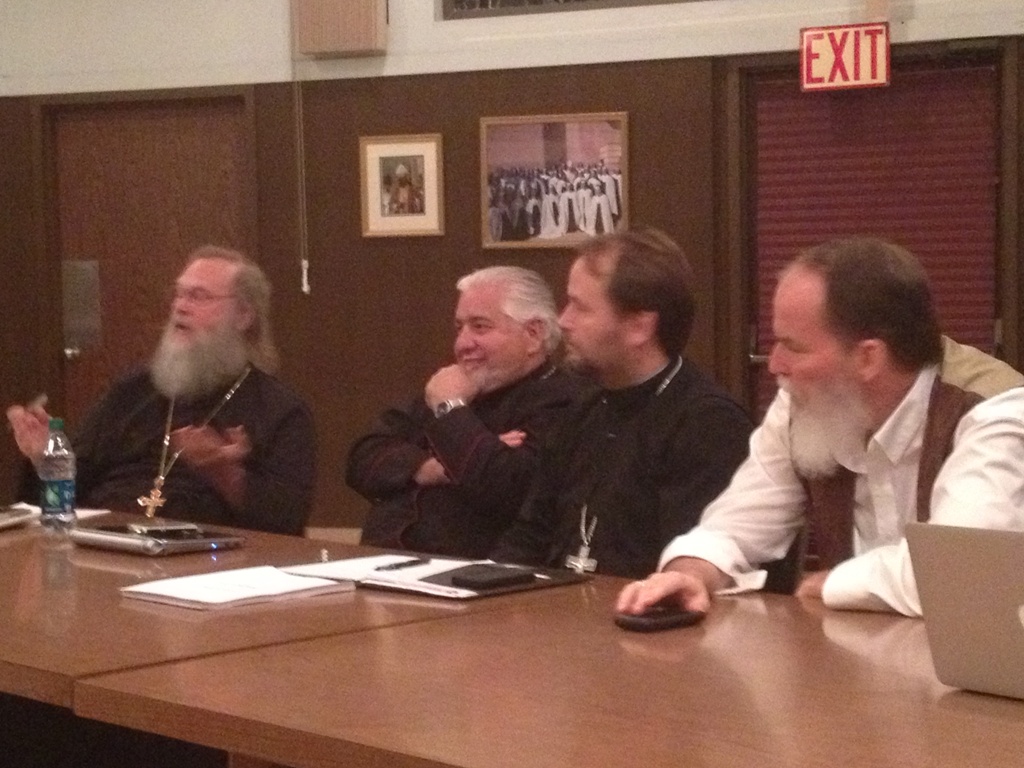 The retreat house is run by and is home to a convent of Carmelite nuns. I went out for a walk in the rose garden at 6:00 this morning (it's a beautiful day in Southern California) and stumbled on the chapel as they were having mass. I looked through the glass doors and did not wish to intrude, so I sat in the vestibule and listened. Listening to them sing I could only think of Saint Vladimir's envoys in Constantinople, "We cannot forget that beauty." Indeed, the Spirit blows where it wishes.
Our meeting began last night with introductions and an opening address by Archbishop Joseph describing the work done since 2011. We will be working our way through a 160-page document that pulls together responses from all the jurisdictions to a questionnaire about practices concerning marriage, divorce, funerals, reception of converts, confession and communion (clergy issues such as remarriage, misconduct, discipline and transfer will be taken up in the next phase, and in collaboration with other committees of the Assembly of Bishops).
Our task is to describe the status quo and –if possible—those areas of pastoral practice that the various jurisdictions can agree upon. We will also identify subjects that will require more study and conversation because there is no readily identifiable consensus. And one of those is how we relate in practice to the non-Orthodox: other Christians and believers of other faiths. And on that, our stay in a Carmelite retreat center gives food for thought.
* * *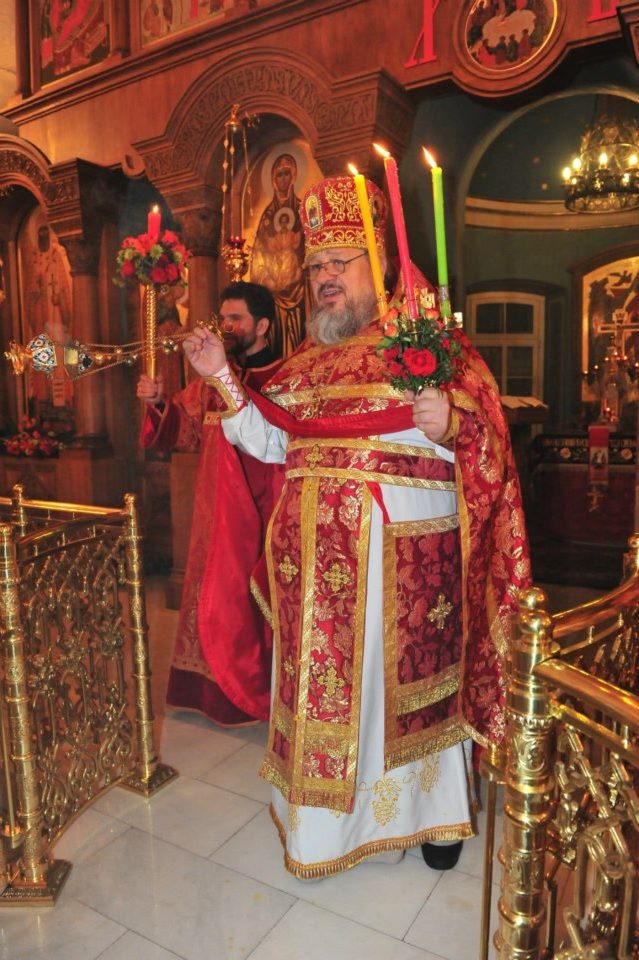 His Beatitude drove out to JFK airport yesterday to meet Archimandrite Alexander (Pihach), rector of the OCA's representation church in Moscow (Saint Catherine's). Father Alexander had a seven-hour layover on his way back to Edmonton, Alberta for a visit and His Beatitude took the opportunity to catch up with him and give him a new antimension (Father Alexander also delivered a few small reliquary boxes).
Sadly, I'm missing the pizza lunch Metropolitan Tikhon is hosting for the Chancery staff today.