Vision of Orthodoxy in the New World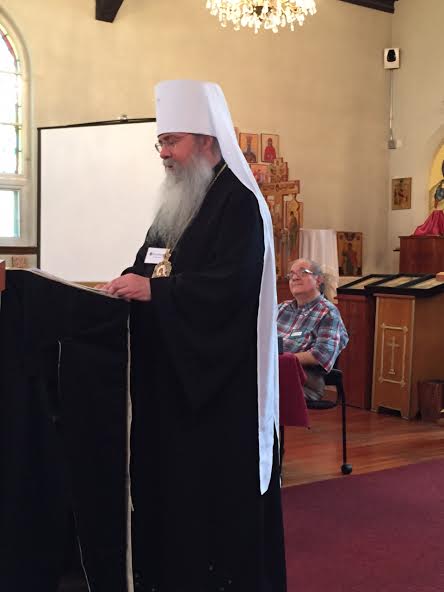 This past weekend, I was in Montreal with Metropolitan Tikhon for the annual bilingual (French-English) colloquium of the Montreal Institute of Orthodox Theology. Now under the umbrella of the University of Laval, for the last 17 years the Institute has been offering BA, MA and more recently PhD programs in Orthodox theology, and now has 200 graduates. Its founder and director is Dr. John Hadjinicolaou (known also for his Orthodox publishing house, Alexander Press.)
This year's conference was on the "Vision of Orthodoxy in the New World," and His Beatitude gave a stimulating talk in French on this subject. He highlighted the need to maintain the balance between mystical experience and the realities of life in our fragmented, broken, suffering world. This is precisely the meaning of the incarnation of God in Christ that colors all aspects of life as Church. The message of mystical communion with the incarnate, crucified and risen God is what we have always offered for the healing of human beings, whether in the old world or in the new. In Christ, all human problems find their solution and healing. Our task is to live this experience ourselves, however imperfectly, and offer it to others.
I then gave a short paper on the book of Acts as a guide for Orthodox missions in 21st century North America. It may well be that the first century context of Acts has much more in common with our religious environment here than with the times and places where Orthodox churches were/are in their ascendancy as powerful national religious institutions closely aligned with the cultures and the states of Greece, Russia, Romania and so forth. In these ethnic homelands of the national mother churches Orthodoxy is the dominant tradition known by all. Orthodoxy in those lands, with their ancient churches, icons, holy sites, monasteries, saints, thousands of clergy and hundreds of bishops represents the ancient, settled, completed, immovable patrimony of the Christian past which is to be delivered to the next generation as both a religious and national duty. This is totally unlike either the first century or the North American scene we face here now. For the first-century world of Acts Christianity was new, just as Orthodox Christianity is new for the 400 million or so people in North America.
This situation in North America presents us with tremendous opportunities that require us to be creative, as Archbishop Anastasios (Yannoulatos) of Albania has emphasized.
In North America especially, the Orthodox witness is offered within a dynamic society with universal interests. In such a society Orthodoxy is in a state of mission—and she cannot, certainly, be content with a museum-like preservation of the glorious Orthodox past of far away homelands. Something substantially new and important ought to arise from this situation. I believe that a basic characteristic of our human nature…is creativity. In each new generation, with its unique challenges, we are called to offer the eternal treasure contained in the Church, thinking and acting creatively, and in organic continuity with the original, the apostolic tradition (Mission in Christ's Way, HC/WCC: 2010, 266-67).
We need "something substantially new." But it is a remarkable gift that we can look to the most ancient part of our Tradition—the apostolic Church—to inspire and guide us for our creative mission today in North America. Saint Vincent of Lerins (+ c.455) famously defended the importance of Tradition in Orthodox Christianity, insisting that we maintain only what has been believed "everywhere, always and by all." He also said, "There must be no innovation, except from tradition." He recognized that the Tradition is a treasure-house of gifts from which different places and generations can draw according to the new needs that present themselves. This is the kind of creativity Archbishop Anastasios urges us to pursue if we are to reach North Americans with the life in Christ we have come to experience in the Orthodox Church.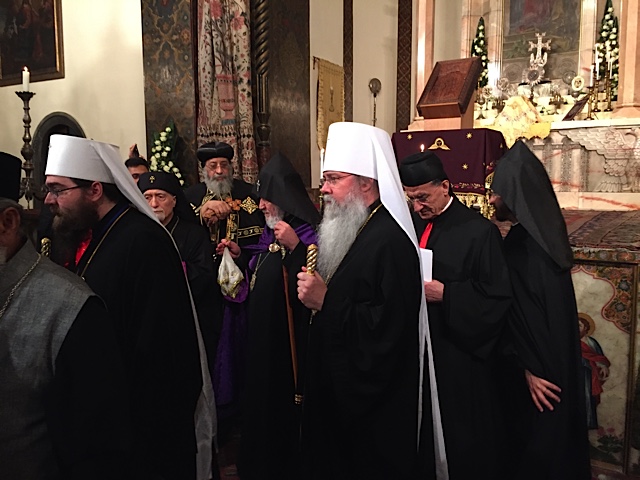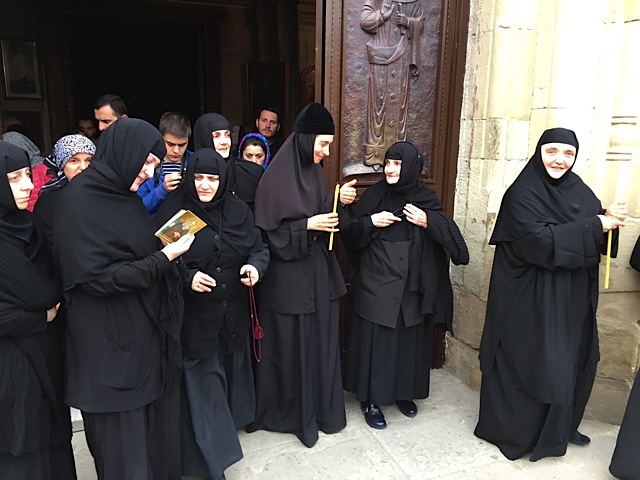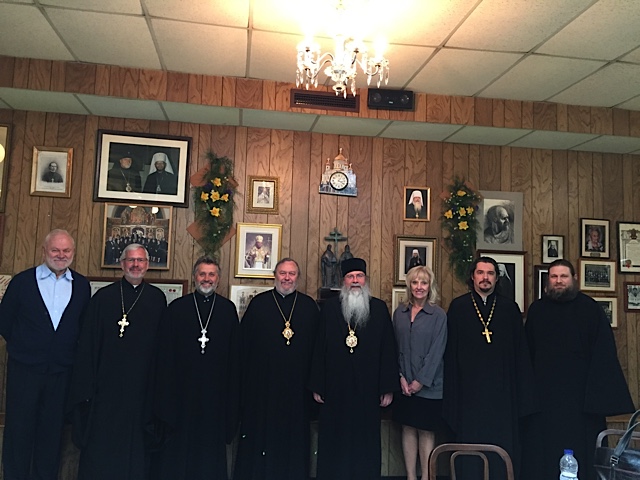 Update
The past two weeks have been very full. While the first Mission School was getting underway, Metropolitan Tikhon and I were travelling to Armenia for the 100th anniversary of the genocide. Then we drove through the mountains to Georgia for His Beatitude's official visit to the Georgian Orthodox Church, at the invitation of Catholicos Patriarch Ilia II. We returned last Tuesday for an important consultation of clergy appointed from every diocese to begin seriously considering issues around building up the life and vocations of our clergy. On Friday, Metropolitan Tikhon, Treasurer Melanie Ringa and I went to Montreal to meet with Archbishop Irénée and diocesan leaders about the financial resolution that is being brought to the 18th All-American Council. Saturday was the Colloquium of the Montreal Institute of Orthodox Theology, and that evening and Sunday His Beatitude presided (with Archbishop Irénée) at Great Vespers and Divine Liturgy at the Sign of the Theotokos parish in Montreal.